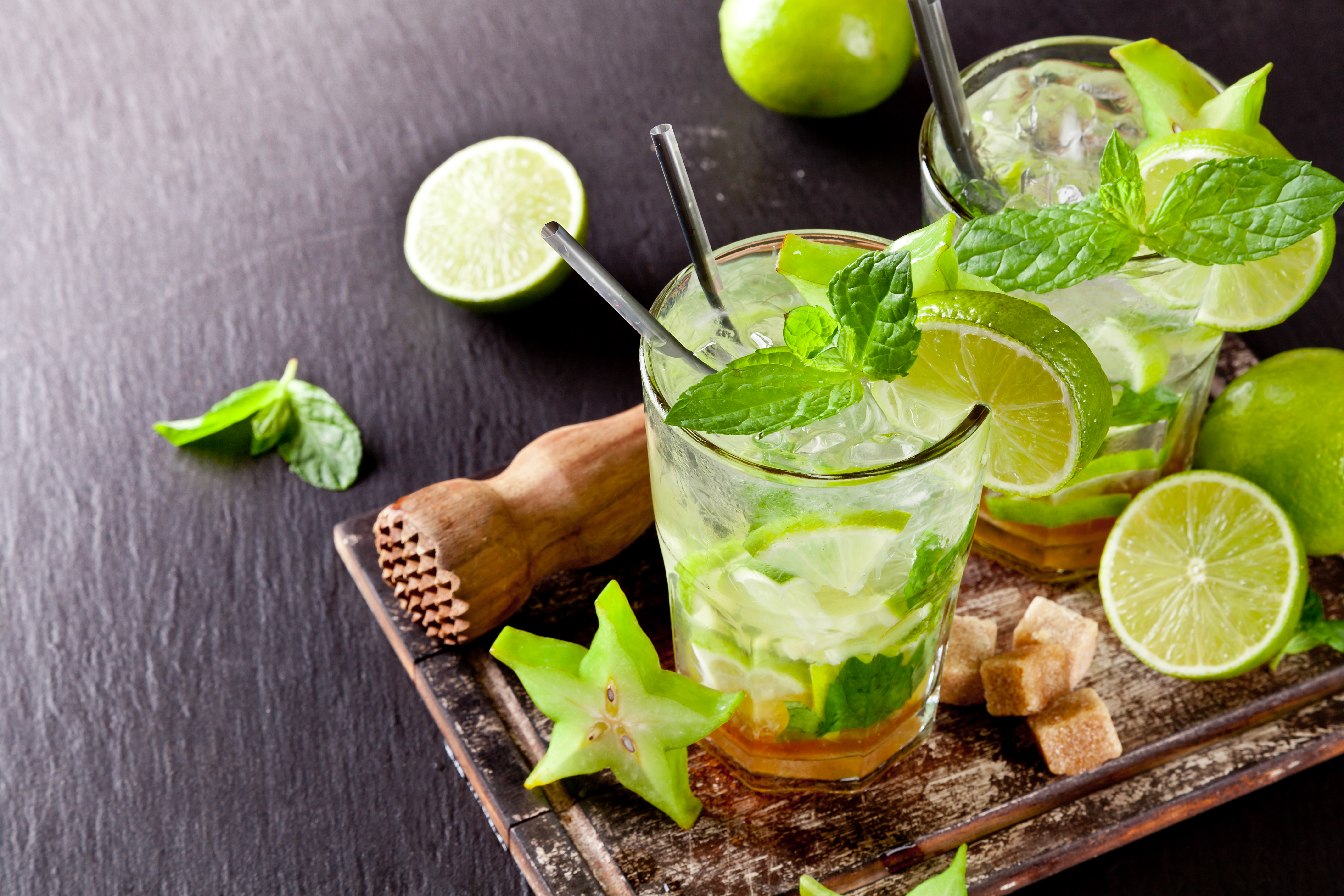 Cuba may be the birthplace of the mojito but these days, the mojito is a globally-known and classic cocktail. Knowing how to mix and serve a refreshing mojito for your guests, whether your entertaining in your own home or serving paying customers, is a skill that always comes in handy.
Start with this simple mojito recipe and when you've nailed this one, you can explore variations of the recipe, such as the Rose Mojito (containing a rose-flavoured spirit) or the Cojito (which includes coconut).
Ingredients
2 limes, cut into wedges
20 fresh mint leaves
2 tsp granulated sugar
handful ice
80ml/2.7fl oz white rum
splash soda water, to taste
fresh mint sprig, to garnish
Method
Place the limes, mint and sugar into a sturdy highball glass and 'muddle' or mash with the end of a clean rolling pin, to bruise the mint and release the lime juice.
Add the ice and pour over the rum.
Add soda water to taste and stir well. Garnish with a mint sprig and serve.
Enjoy!
Want more recipes, tips, and techniques for mixology? Sign up to our newsletter to receive exclusive content (around once a month) and discounts on Mixology Crew products.