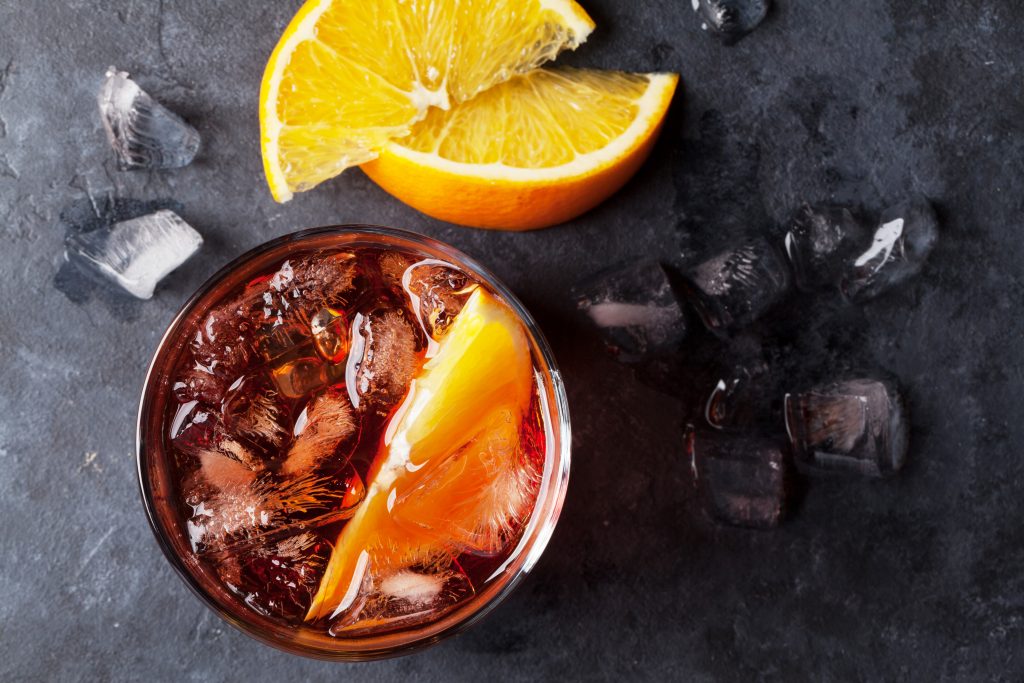 When we think of popular cocktail recipes, the trending classics that never disappoint come to mind; a Daiquiri, Martini, Mojito, and so on. These are the types of cocktails you can order without doubting their ability to be reliably tasty and satisfying. 
Now, when we speak about adding a twist, even the slightest change in ingredients or technique counts. Simple but creative twists can transform a predictable favourite into an unexpected delight that still ticks the boxes of your go-to drink!
Picture the addition of a frothy egg-white topping, a hint of exotic fruit syrup, a sprinkle of cinnamon or a swap from a classic vodka to a vanilla vodka - all these subtle changes can transform a popular cocktail into a unique and memorable drink that warrants a lingering "ahhh" reaction. 
Here are 7 unique twists to popular cocktail recipes:
For lovers of simple flavour harmonies and sweet and creamy notes, this Martini twist will hit the right spot. We suggest using high-quality liqueur, as well as fresh lemon juice for the flavours to blend smoothly. We also recommend a high-quality shaker, which you can find here.
Gin Sours are arguably one of the most popular and versatile cocktail recipes for those who don't like overly sweet drinks. This fruity twist is a delicate pairing of flavours and comes with the challenge of making your own homemade strawberry-basil syrup. It's a perfect cocktail for a balmy sunset or warm afternoon!
If you're easily swooned by a delicious and creamy chai latte, this twist to a classic Espresso Martini will be right up your ally. Espresso Martinis are an easy crowd-pleaser when it comes to an indulgent, creamy and sweet cocktail, blended with a nutty and bitter coffee aroma. Now, add the comforting flavours of cinnamon and chai spices and you have yourself a moreish cocktail with a smoother, less intense blend of flavours. 
Perhaps the epitome of refreshing and simple cocktails is the mojito! The ingredients and technique take it back to the basics, but it is always a refreshing winner on a hot day. We've decided to look into a fruity twist to the popular cocktail, with this Peach Mojito rising to the challenge. Imagine a refreshing fizzy cocktail with a pop of luscious sweet peach.
Known for its vibrant orange colour and refreshing and bitter taste is the classic Aperol Spritz. Quite simple in its ingredients, it is usually made with prosecco, Aperol and soda water. This twist adds an infusion of rhubarb which alters the taste ever so slightly, giving it an extra bit of tartness while also adding depth to the flavour combinations. 
A classic loved by mixologists due to its versatility and simplicity! The classic Negroni was created for Count Camillo Negroni in 1919, and exudes a sense of 'old tradition' with deep flavours and notably, a strong kick. The classic Negroni is usually made with equal parts gin, Campari and sweet vermouth. In this twist, Braulio Amaro and Lillet Blanc replace the vermouth and Campari, while also adding rosemary, lemon juice and bitters. The result is a sharp and slightly bitter drink with a unique amber hue. 
You can never go wrong with the classic G&T, of course. However, here we give you a twist that brings a floral aroma and added citrus punch. The addition of the elderflower liqueur and dash of lemon juice transforms it into a refreshing summer drink for taste buds that enjoy zing and floral aromas.
 To mix it up from the classic Tom Collins, this lavender-infused cocktail is light, refreshing and easy to drink. Made with homemade lavender syrup, you can expect a summery floral cocktail that is perfect for an afternoon with friends, or a weekend picnic surrounded by nature. 

Now that you have some inspiration to be bold and add twists to your favourite cocktails, start experimenting! If you need a professional cocktail kit to master your skills with, head over to our Amazon Shop.
READ NEXT: Can You Master These 3 Mixology Basics?

Want to join a like minded group of mixology enthusiasts?
Join the Mixology Crew Facebook Group to share tips, tricks, recipes and techniques with other mixologists of all skill levels.