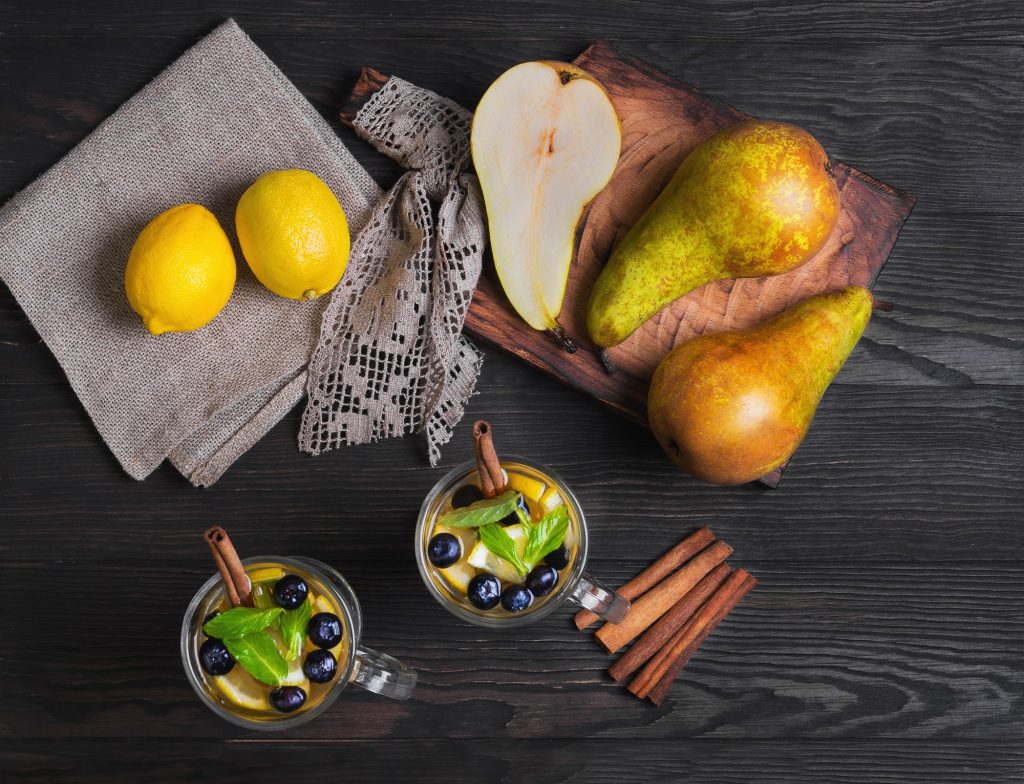 Head into any bar these days and you're likely to find mocktails, or virgin cocktails, on the menu. Why? Having the option to sip non-alcoholic mixed drinks is no longer a luxury, customers flat out expect it.
Wellness is a booming industry, valued at $4.2 trillion by the Global Wellness Institute.
For many of us, our lifestyles and habits are changing as we investigate how it feels to have our bodies running as close to full power as possible.
Wearable devices that count our steps, a move towards plant-based diets, and a curiosity for yoga, pilates and meditation are commonplace in communities across America.
Less sugar, new and tasty free-from foods and an emphasis on less alcohol consumption play a part too.
Of course, there are plenty of us that still enjoy a tipple and it goes without saying that the wellness market isn't as accessible to lower-income families because health products usually come at a premium.
Let's not overlook that the global alcoholic beverage market is growing too, at a CAGR of 4.09% for the next six years.
Nevertheless, we are seeing the effects of the wellness lifestyle trend on the mixology industry, with non-alcoholic mixed drinks in demand more than ever before.
In the US, 66% of spending in the Non-Alcoholic Drinks market will take place out of home (e.g. in bars and restaurants) by 2025. That's a pretty astonishing figure.
It's clear that adult soft drinks that once catered mainly for pregnant women are now the go-to choice for all sorts of people; those on a detox, those taking a tactical break from alcohol, and teetotallers.
There's even such a thing as 'sober bars'; venues dedicated to socialising and connecting with others just as you would in any other bar but without a single drop of alcohol on the menu. 
What does this mean for mixology? 
Is mixology dependent on the inclusion of alcohol? No.
The definition of mixology is 'the art or skill of preparing mixed drinks'.
Non-alcoholic mixed drinks require just as much skill as a cocktail with an alcohol-base.
So we are not seeing the decline of our beloved mixology industry. In fact, we are seeing a huge opportunity!
As bars and restaurants expand their mocktail offering, we have an opportunity to create and shape what could go on to be known as 'classic mocktails'; those that are timeless, popular, and will still be served fifty or a hundred years from now.
Mixing a delicious mocktail is about more than taking a popular cocktail and excluding the alcohol (as tasty as a Virgin Mojito is!).
Compared with the sheer volume of cocktail recipes that exist in the world, coming up with new and original non-alcoholic mixed drink recipes is an easier task than creating never-before-done cocktails.
There are plenty of alcohol substitutes and unique ingredients out there, including cane vinegar cordials and non-alcoholic spirits. It's time to get creative!
Whether you're a home hobbyist or professional bartender, if you can craft scrumptious non-alcoholic mixed drinks as well as cocktails, you can always please your guests.
Delight them by providing the choice of drinking alcohol or not.
Of course, making great mixed drinks requires a great mixing kit! While ours may be titled a 'Cocktail Shaker Set', it contains all of the same tools required for mixing non-alcoholic drinks too. Invest in a high-quality kit and you're ready to go.
READ NEXT: Can You Master 3 These Mixology Basics?