Shake, Swirl & Mix Like A Pro With the Mixology Crew 7-Piece Professional Cocktail Shaker Bar Kit!
Are you tired of paying for overprices martinis at a bar? Looking for a fun and fabulous way to entertain guests? Want to start your journey of becoming a professional mixer? If yes, then this is the martini cocktail shaker for all your mixing needs!
Our bar kit professional drink mixing set is designed by professionals and made with care using food grade stainless steel that is both long lasting and rust resistant to provide you with a reliable and convenient way to mix almost any drink you can think of.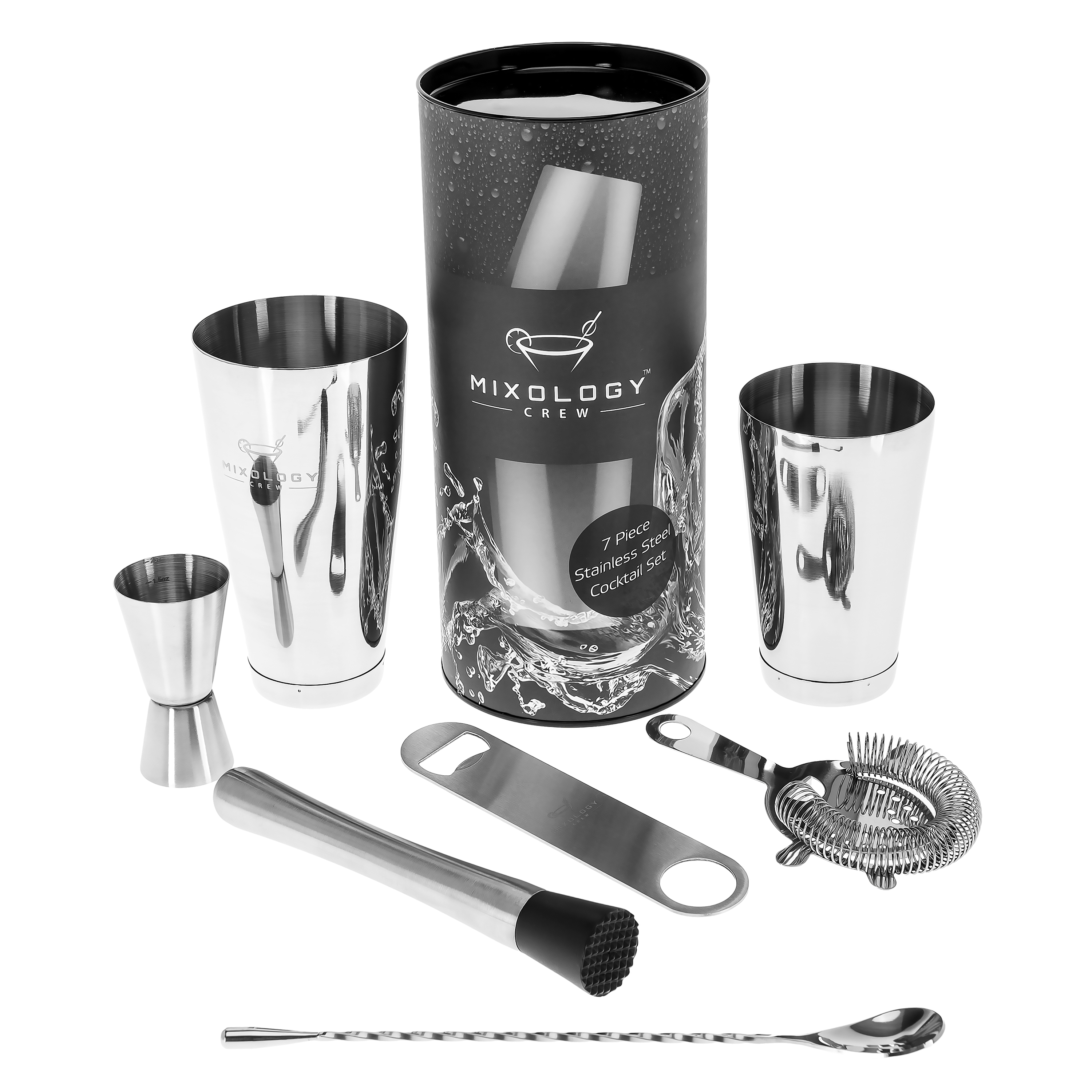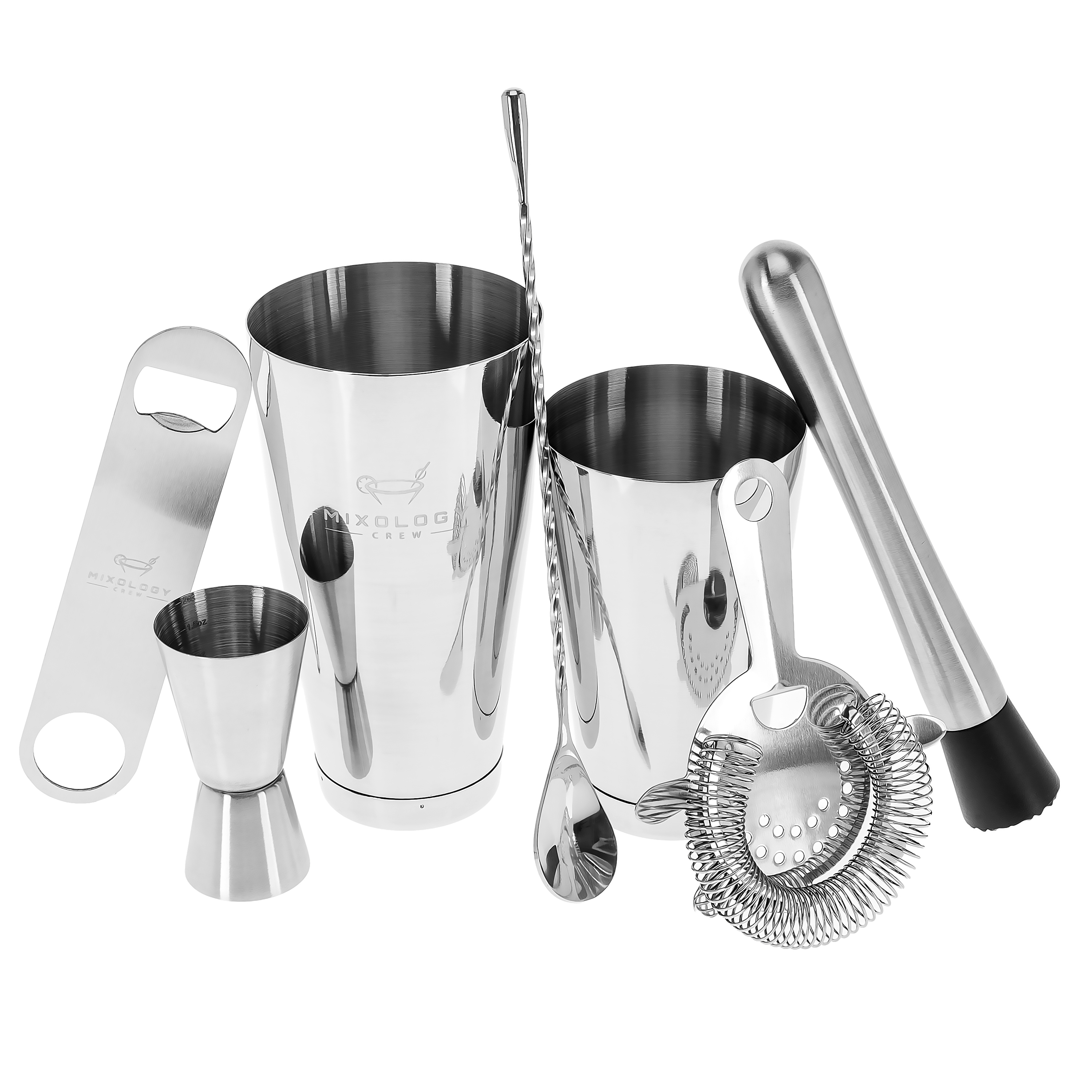 ✓ Ergonomically designed for unrivalled performance and convenience
✓ Each piece is dishwasher safe and made using feedback from Pro Bartenders
✓ Made using food grade premium stainless steel that does not rust or leak
✓ Easy to use and clean, it's dishwasher safe and balanced for comfort
✓ Everything needed for cocktails - crack open our cocktail set and get to serving professional quality cocktails as soon as it arrives
✓ Suitable for all skill levels (from newbies to mixology masters)
✓ Black velvet bag keeps it all together and ready to use when going to a friend's house
✓ Backed by a lifetime warranty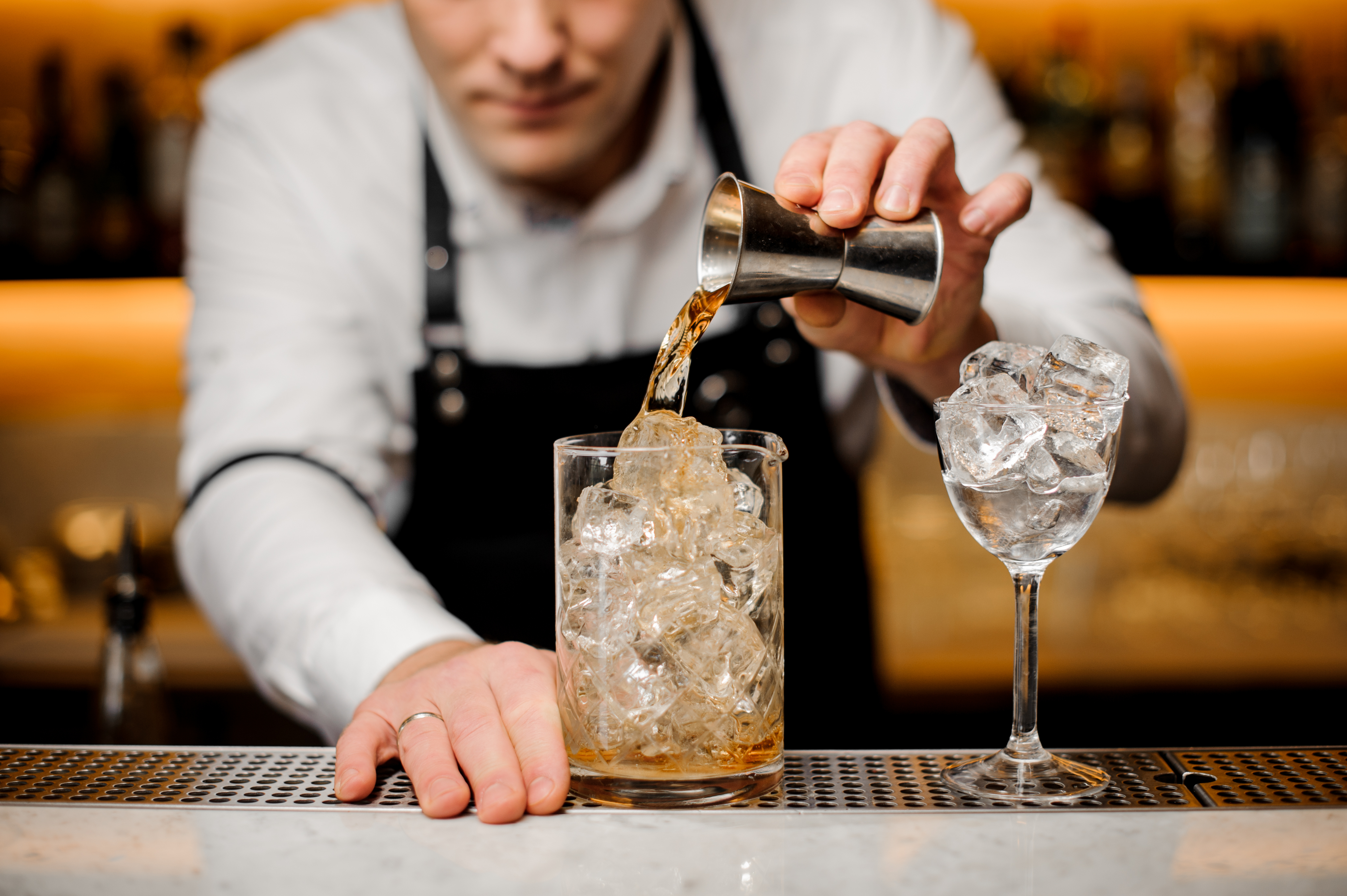 Take Your Mixology Skills to the Next Level with our Cocktail Set
Our bar kit Boston shaker comes with measuring Jiggers and a Twisted Bar Spoon, perfect for making a wide variety of drinks ranging from margaritas to classic drinks like tequila. Impress friends and family with your new-found mixology skills!