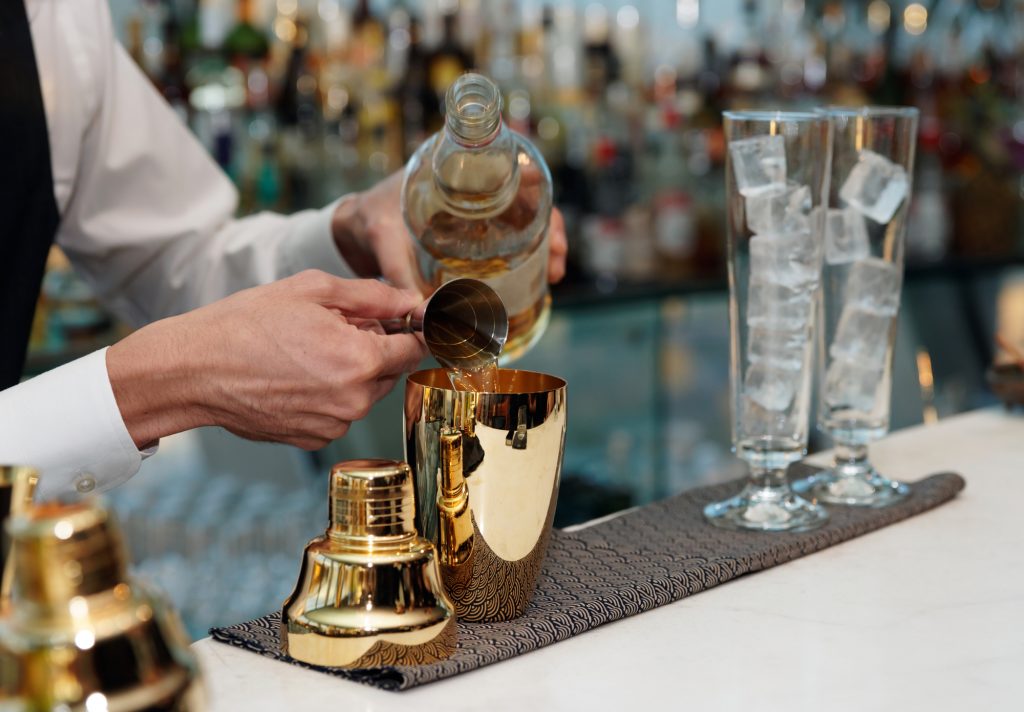 When it comes to learning the ins and outs of mixology, we highly recommend any aspiring mixologist to watch mixology online and learn tips and tricks from the pros!

It's no secret that recipe books have become somewhat outdated and the amount of online content we have access to has become boundless. It's no different when it comes to mixology, so we have put together our top accounts, where you can watch mixology online and learn some new skills.

Each mixologist we have listed has something different to offer, whether you need the inspiration to make something new, tips on perfecting the classics, or masterclasses to teach you the best cocktail making techniques. 

Let's get into our favourite accounts!

Our first pick is the Youtube channel 'Behind the Bar' which was created by the team behind the Bomba Bar & Restaurant in Melbourne, Australia. The channel is hosted by Cara Devine who is said to be the bar commander - for good reason. Whether you want to know how to make the 'World's Best Espresso Martini' or want to know 'How to Drink Gin like a Boss', she's got you covered. 

This channel slightly differs to the others, as the host Vlad curates unique and astounding mixology content. His TikTok channel predominantly focuses on creating cocktail "ice figures" based on his followers' requests, often taking on some testing challenges! His YouTube channel, on the other hand, dives into cocktail masterclasses and creative tips and tricks such as how to nail an impressive pour for guests or how to make clear ice at home.

This Youtube channel presents a variety of creative cocktail ideas for any occasion, and with a flare. With 114k subscribers and clear talent in filming, this channel provides high-quality masterclasses with a touch of humour from the presenters. 

With the TikTok bio "that friend who makes cocktails during college programmes" it's a given that the content on @keepitboosy is a collection of fun and creative videos with cocktail recipes we may have thought didn't exist. Our favourite picks include his Sour Patch Martini, Just Peachy and Hot Cinnamon Martini. We suggest following along if you're the adventurous type, looking for some exuberant mixology ideas! 

Our second TikTok pick is @spritzandspice which is a 'Mixology Tok' clearly created with a love for all things cocktail-related. If you're the type to need a quick and easy follow along, the content on the account will give you just that. We recommend trying out the Winter Bourbon Smash! 

For any mixologist who enjoys the finer details, you'll appreciate George Camorra's 'Let's Talk Drinks' channel. On his YouTube channel, you'll find a mixture of the history of mixology and cocktails, tutorials and reviews. Testing his skills from the 18th Amendment Bar in Victoria, Australia, his videos are posted regularly, giving you ample inspiration to experiment. We recommend trying his Smoked Apricot Sour or Fairy Floss Spritz to indulge in something different. 

Lastly, we have Steve the Barman, who refers to himself as the 'Comedic Entertaining Bartender', so you can, of course, expect that touch of comedy! Steve brings you a variety of easy cocktail masterclasses with fun themes such as hen's party cocktails, Captain Morgan cocktails and even mocktails should you wish to take on a dry month! Tune in to his videos for some fun and creative ideas all delivered with a quirky and comedic approach. 
Now that you have some inspiration to watch mixology online and learn new tips and tricks for your home bar, start experimenting! If you need a professional cocktail kit to master your skills with, head over to our Amazon shop.  
READ NEXT: 40 Fantastic Drink Mixology Accounts on Instagram Right Now