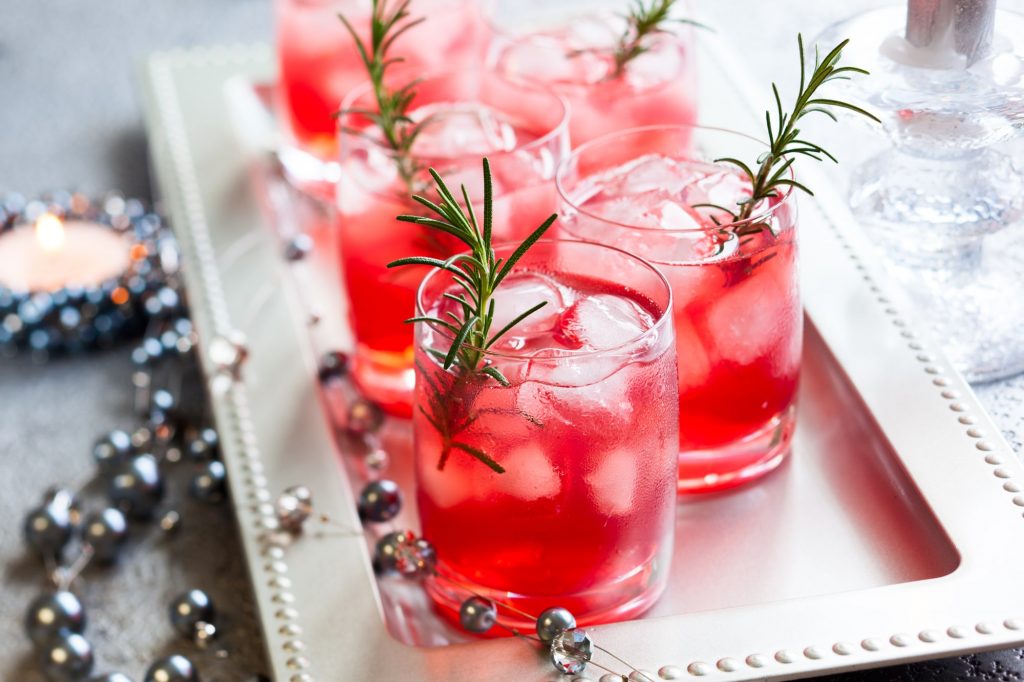 In 2020, more than any other year, Christmas celebrations with friends and family are likely to take place at home, rather than in a packed out bar or restaurant. Just because we can't go to the bar though, doesn't mean we have to sacrifice those festive holiday cocktails. 
In fact, anyone with a quality mixology kit can mix up delicious holiday tipples and entertain guests in the comfort of their own home.
Perhaps you're the manager of a team and an office party just isn't on the cards this year, why not bring the team together over some cocktails you've prepared especially for them?
Or throw a kitchen party for loved ones and impress them with some cosy cocktail recipes.
Prefer not to drink alcohol? Mix up some driver-friendly mocktails and sip them by the fire whilst toasting to the year to come.
The options are endless, and staying home doesn't have to mean missing out.
We've collated our favourite festive holiday cocktails into a list here for you, so you can practice, taste and serve them at any upcoming holiday gatherings.
Festive Holiday Cocktail Recipes
Baileys Candy Cane Cocktail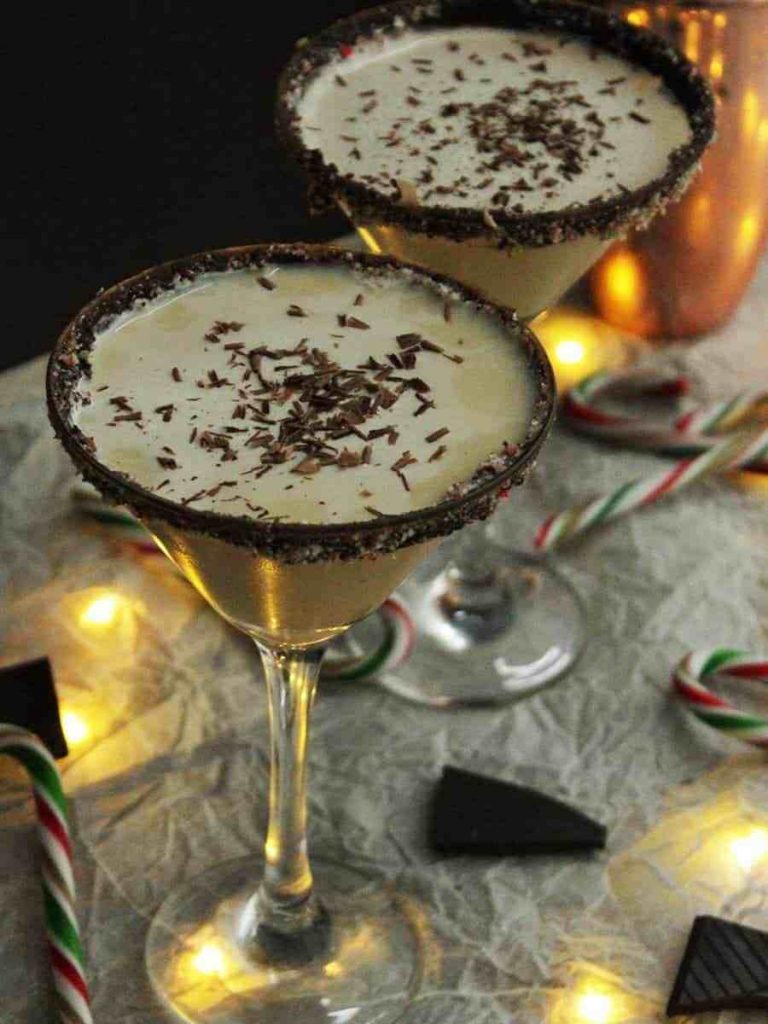 Image credit: Slow the Cook Down
A treat for those with a sweet tooth, Baileys makes for a rich and creamy cocktail, especially when mixed with chocolate and mint liqueurs!
It's quick to make and simple to prepare.
This recipe from Slow The Cook Down is perfect for amateur and professional mixologists alike.
Christmas Punch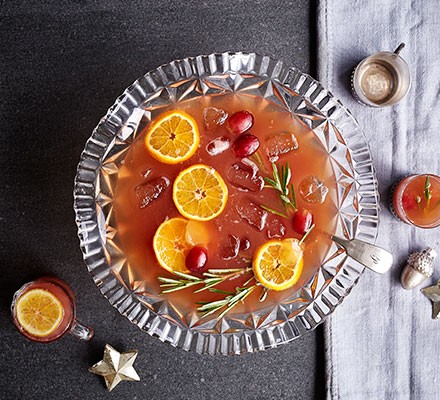 Image credit: BBC goodfood
Entertaining a large crowd is always much easier when there's a big bowl of punch on the table. It saves the time of preparing individual cocktails and means you can relax and enjoy along with your guests.
Christmas Punch is one of our favourite festive holiday cocktails for this exact reason.
Plus, with a blend of prosecco, sloe gin, Jägermeister and apple juice, together with festive clementine and ginger, it's really delicious!
For the recipe, head to BBC goodfood.
White Christmas Martini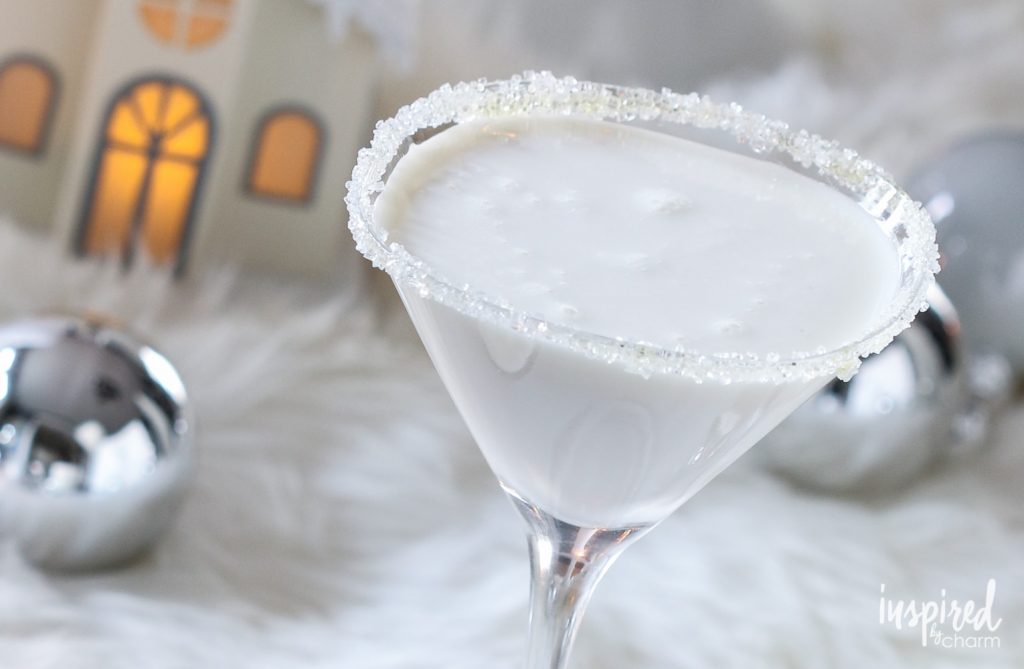 Image credit: Inspired By Charm
Dreaming of a white Christmas? Guarantee it with this sumptuous Martini recipe from Inspired By Charm.
A mix of vodka, chocolate liqueur, creme de cacao and a touch of honey, traditional Martini lovers will be overjoyed with this fun festive take.
You can also prepare the White Christmas Martini in a batch, so it's another great option for those mixologists who prefer to socialise with guests than be at the drinks station.
Tipsy Grinch Punch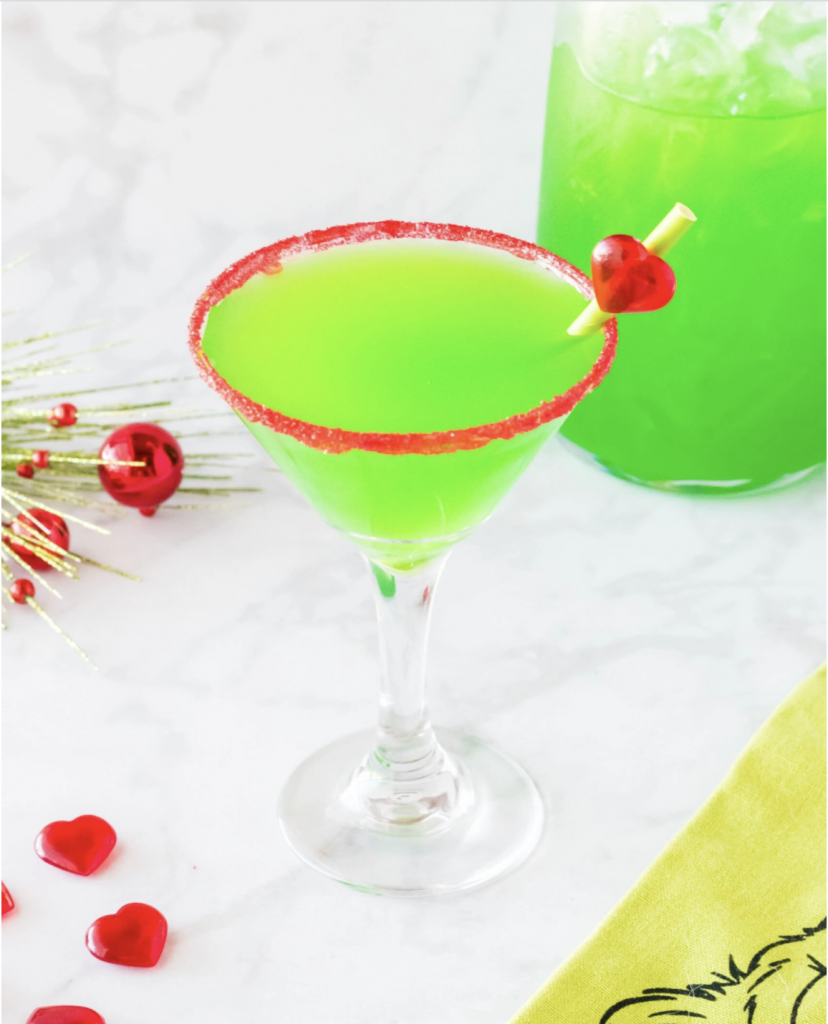 Image credit: Simplistically Living
Like something straight out of Whoville, the Tipsy Grinch Punch is bright and cheery. 
This one can be alcohol-free for the kids, or adults-only.
One of the core ingredients is Lemon-Lime Kool-Aid, which you can buy online at Amazon or hunt down in your local store.
The cocktail itself is vivid green but you can get really creative with how you garnish and present your Grinch Punch. The recipe from Simplistically Living includes red sanding sugar for the rim of the glass but you can also add a candy cane or some other festive sweet for added fun. 
Cranberry Orange Mimosa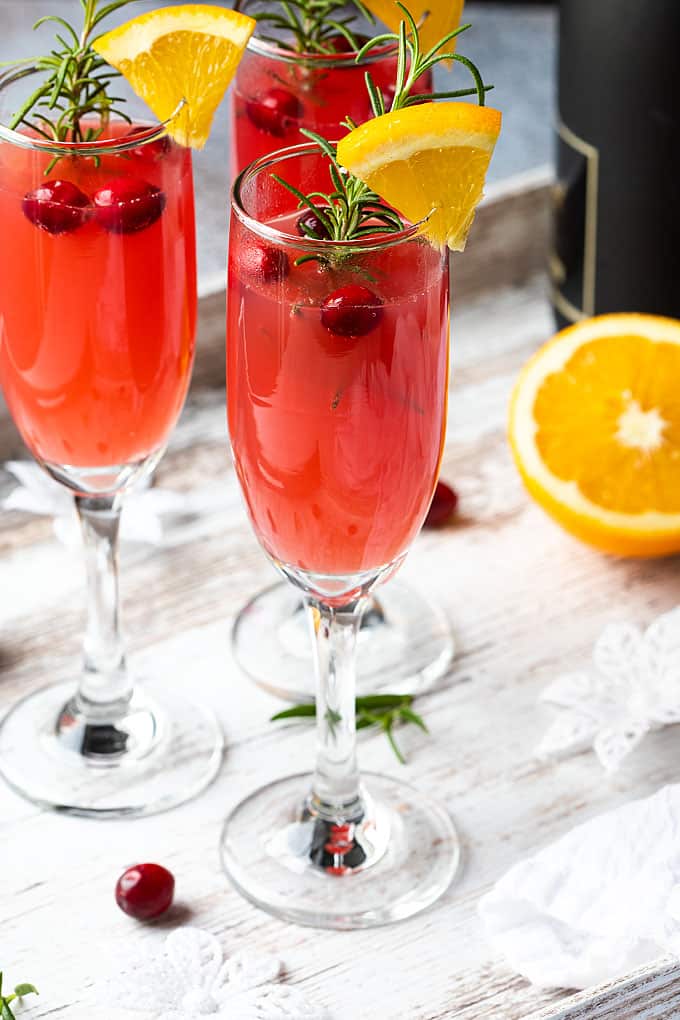 Image credit: The Blond Cook
Ideal for Christmas morning or a lunchtime get-together, the Cranberry Orange Mimosa is festive, refreshing and light.
Made simply with fresh orange juice, cranberry juice orange liqueur, and your choice of champagne or sparkling wine, it's a low-effort cocktail that guests will love.
Top it off with some fresh cherries or cranberries, and a sprig of rosemary.
Christmas Peppermint Julep Mocktail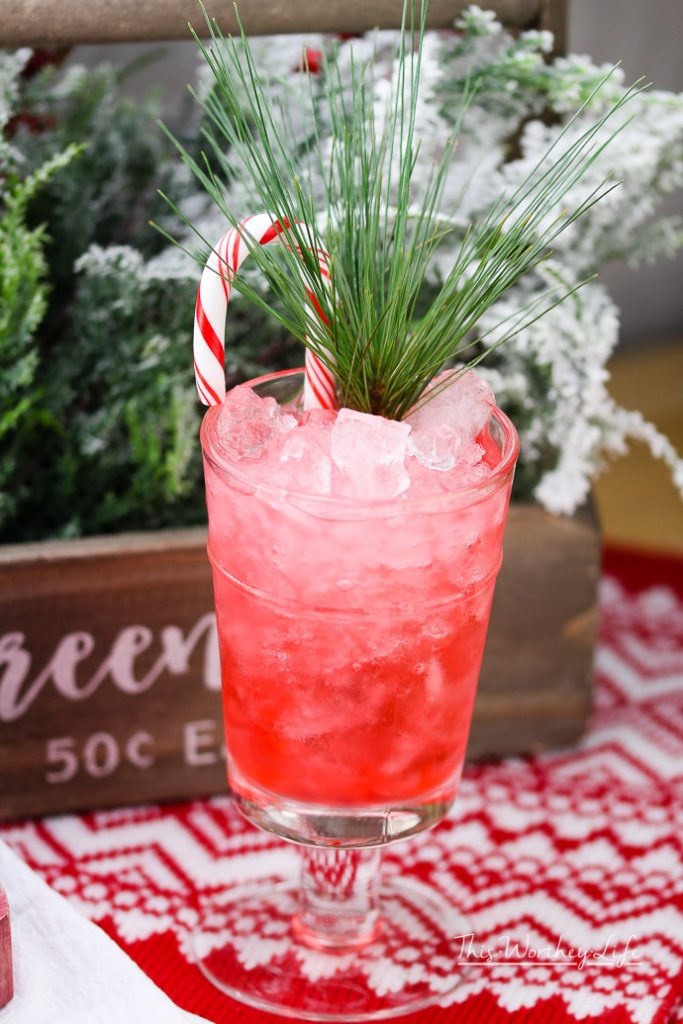 Image credit: This Worthey Life
Another alcohol-free cocktail that's full of Christmas cheer, the Christmas Peppermint Julep is fresh and brilliantly red with that festive peppermint taste.
Made with peppermint simple syrup, cranberry ginger ale, ice and a candy cane for garnishing, you won't need many ingredients to mix up this delicious recipe from This Worthey Life.
Of course, like the classic Mint Julep cocktail, you can also make an alcoholic version by adding bourbon.
If none of these recipes tickle your tastebuds, why not try creating a signature drink for the holiday season? Inventing festive holiday cocktails is a step up to becoming an advanced mixologist.
Let us know what you come up with in the comments below!
READ NEXT: 9 Essential Home Bar Tools For Making The Best Cocktails