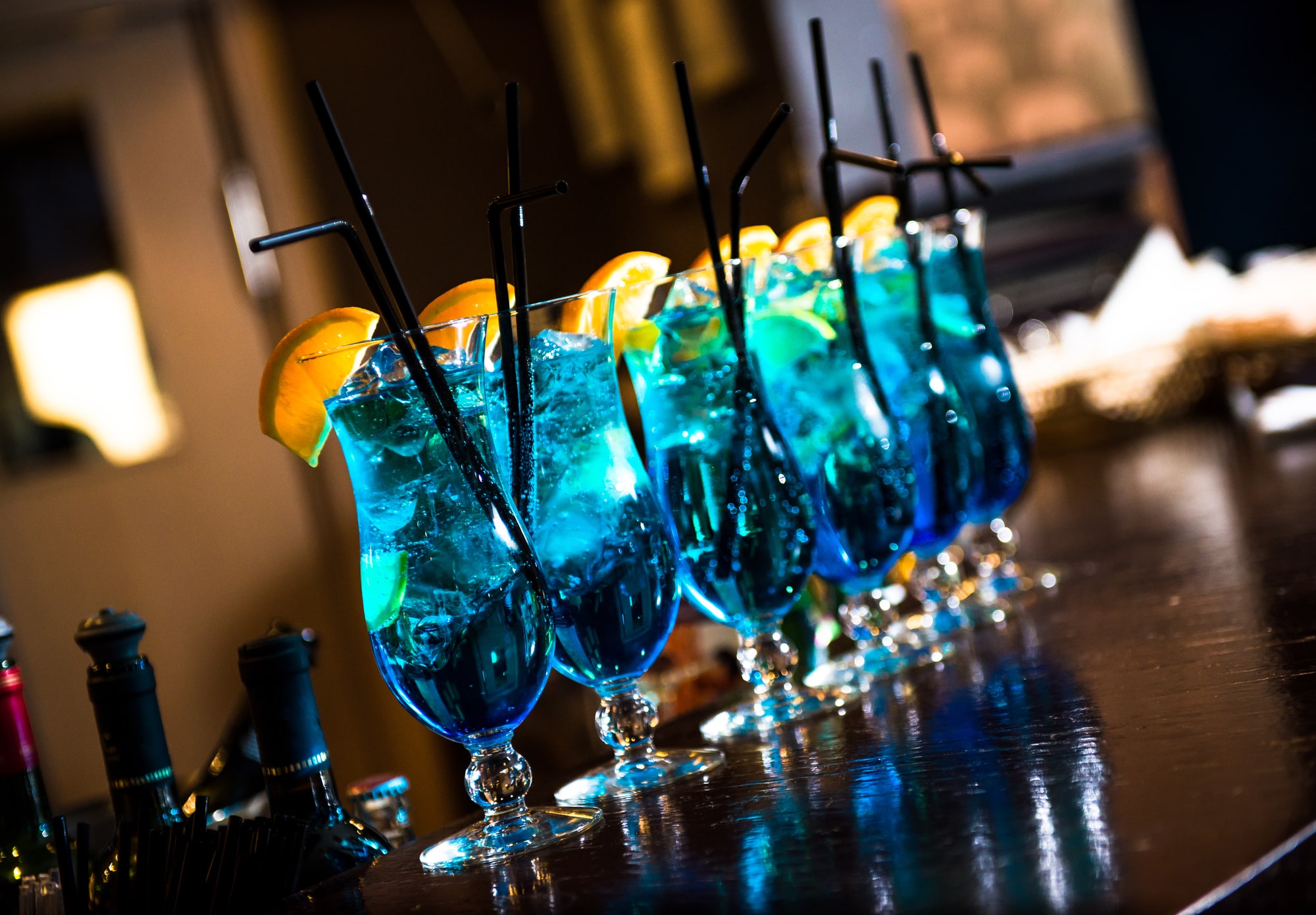 There are plenty of articles telling the story of how vodka became so loved by Americans, and even a book charting its rise to the top. Read any of these articles and you'll discover that one of the reasons for the rise of vodka following the Second World War, is how easily it can be mixed. In fact, we have a well-known vodka-based cocktail to thank for vodka becoming so popular in the US.
In the 1940s, John Martin, Owner of what was then a boutique vodka brand called Smirnoff, combined a brilliant marketing strategy with the invention of the Moscow Mule and in doing so, kick-started the sale of his product in what had been a tough market to crack.
Today, vodka is the largest spirit category in the US, worth a whopping $6.2billion.
It goes without saying then, that serving vodka-based cocktails at your next backyard barbeque or in your home bar is always a great idea because vodka is a proven crowd pleaser.
The characteristics of vodka
Vodka is the perfect distilled spirit for making cocktails and mixed drinks because it is:
odourless

has a subtle flavour

is colourless
This means when mixed, vodka does not overpower the other ingredients in your drink.
Plus, with so many vodka brands available and more entering the market each year, any home bartender or mixologist has great control over the texture and clarity of their spirit. For example, the more distilled the vodka, the smoother and more tasteless the spirit becomes.
Best selling vodka brands to use in your cocktails
Recent figures find the top ten best-selling vodka brands as:
10. Skyy
9. Minsk Kristall
8. Grey Goose
7. Svedka
6. Green Mark
5. Belenkaya
4. Zubrowka
3. Pyat Ozer
2. Absolut
1. Smirnoff
Vodka-based cocktails
Vodka based cocktails are versatile in that they can be sweet, fruity, tangy, or however you like them. Thanks to the neutral base of vodka, they can be mixed with a wide variety of ingredients to really suit your guests' specific tastes.
Here's a selection of vodka-based cocktails to make in batch or by the glass, the next time you're entertaining guests.
Sea Breeze
The Sea Breeze cocktail has been popular since the 70s. Combining grapefruit juice, cranberry juice, and vodka, the simple recipe is great for beginners in mixology. With minimal ingredients and little preparation needed, stock your home bar with these three items, plus fresh lime for the garnish and be ready to offer your guests a refreshing Sea Breeze cocktail at any time.
Vodka Martini
You simply can't go wrong with an elegant and classic Martini. While this cocktail was originally made with a gin base, just like James Bond in Diamonds Are Forever we're partial to the vodka-based cocktail. Be sure to buy a premium vodka for the Vodka Martini (also known as a Dirty Martini) and add Dry Vermouth and a garnish of lemon.
Moscow Mule
The vodka-based Moscow Mule is just as popular now as it was when Smirnoff used the cocktail as the focus of its marketing campaign in the 1940s. This one is another simple and straightforward recipe, mixing vodka, ginger beer, and lime juice to create a signature vodka-based cocktail. Serve in an iconic copper mug if you really want to wow your guests.
White Russian
Fancy serving a creamy cocktail to your guests after dinner? The White Russian is your go-to vodka-based cocktail. Made with vodka, coffee liqueur such as Kahlua, and heavy cream, or even coconut cream for a vegan twist, the White Russian is the best type of liquid dessert.
Bloody Mary
Oh the Bloody Mary, now this vodka-based cocktail is a real treat for the tongue. This cocktail can be spiced up with ingredients such as Worcestershire sauce, Tabasco or hot pepper sauce, and black pepper. It's a more complex drink that needs mixing well and requires a range of ingredients. Here is just one of the recipes you can try your hand at.
Cosmopolitan
If you prefer to serve stress-free and classic vodka-based cocktails to your guests, the Cosmopolitan is an obvious choice. For this cocktail, you'll need to stock up on ingredients such as vodka, Cointreau, lime juice, cranberry juice, and crushed ice but mixing these to create a refreshing and smooth Cosmopolitan is a quick and easy process.
Chandon POM Spritz
This cocktail is ideal for when you want to celebrate a special occasion, particularly in the summer months when the fizz of champagne goes down a treat. The recipe for a Chandom POM Spritz includes Chandon Rosé, vodka, lemon juice, simple syrup and pomegranate juice. Garnish with a classy rosemary sprig and serve in a wine glass, as recommended by Marie Claire.
On that note, we're off to stock our own home bars with vodka and Chandon Rose! Enjoy testing these vodka-based cocktails on a crowd, or check out other refreshing fruit cocktails to serve at a summer party. Let us know how it goes in the comments below!