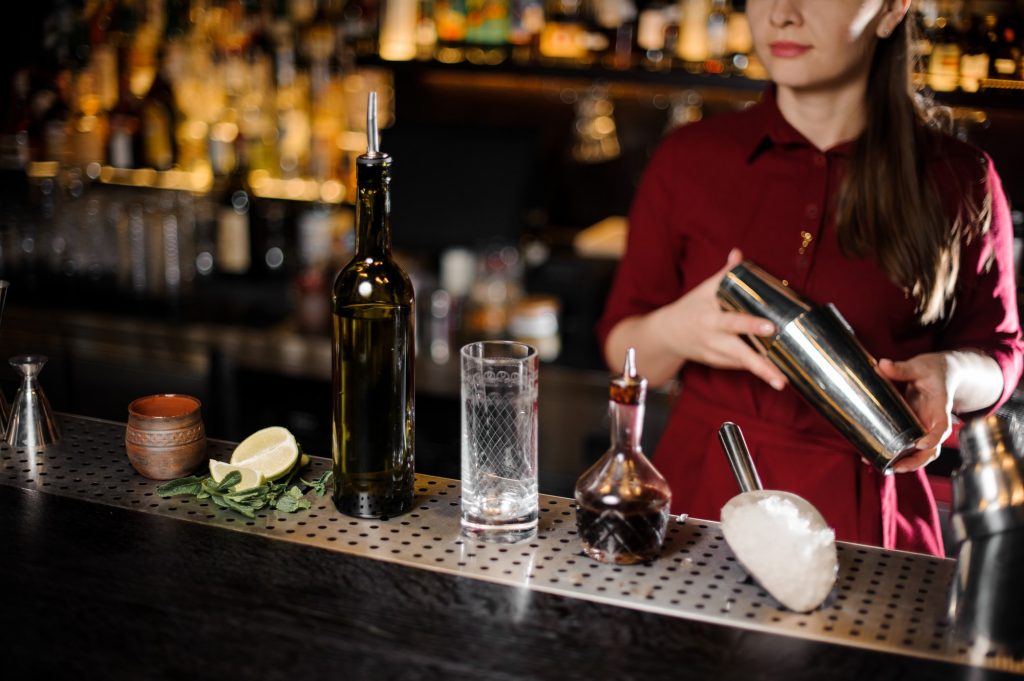 If you've been practicing mixology for a while, you'll know that not all cocktail shakers are created equal. They may seem like a straightforward piece of cocktail-making equipment but in actual fact, there's a fair bit to consider when buying a cocktail shaker, especially if you're a bartender in need of a professional cocktail shaker.
Why buy a professional cocktail shaker?
There are two main reasons to seek out a professional cocktail shaker, rather than settle for any old shaker you find on the internet or in a store.
Appearance matters
First, is the way the cocktail shaker looks - not just now but after months of mixing, diluting and chilling cocktails.
If you work in a bar, it's important your customers see clean, well-maintained cocktail-making equipment. A cocktail shaker covered in rust or discoloured will give the impression of dirty equipment and, therefore, potentially unhygienic drinks being served.
Also, we know that the art of mixology is also a form of entertainment. 
Preparing cocktails with flair and making a spectacle of the task is part of the fun and a sure-fire way to make your guests feel as though they're receiving more than a drink when they come to your bar.
Never compromise on taste
Second, is the way the cocktail shaker can affect the taste of your cocktail.
A low-quality cocktail shaker will rust or disintegrate and this is guaranteed to taint the taste of your cocktail.
As a professional or even hobbyist mixologist, I'm sure you'll agree that taste is everything. No matter how great a drink looks when it's served, the subtle hint of metal or plastic is not an added bonus, it's just a way to stop guests wanting a second cocktail, or even to return to your bar.
Features of a professional cocktail shaker
So, if we're in agreement that its important to find a high-quality, professional cocktail shaker, let's look at how to spot one of these amongst the many, many cocktail shakers on the market.
Know the type of cocktail shaker you need
There are three main types of cocktail shaker; the Boston, the Cobbler, and the French. Start your search for a professional cocktail shaker by narrowing down the type of shaker you'd like. We talk more about the features of each shaker here.
Check the shaker is food-grade stainless steel
If your cocktail shaker is made from food-grade stainless steel, you know it's safe to use for preparing and serving drinks in a professional environment.
Check the reviews for mentions of rusting or leaking
If the cocktail shaker is made from food-grade stainless steel it should also be rust-resistant and long lasting. Needless to say there should be no leaking either. It's worth browsing reviews before buying to check if this is the case.
Find out if its easily cleaned/dishwasher-safe
When you're two-deep at the bar or it's the end of a long and busy evening of serving various cocktails, the last thing you want is to be stuck cleaning your cocktail shaker for longer than is needed. Professional shakers are dishwasher-safe.
See if it's used by other professional bartenders
Most of the time, if a product is great quality, happy customers will leave reviews and include a bit of context around why they purchased. When checking the reviews for a cocktail shaker you are considering buying, look for clues as to whether the person leaving the review is a professional bartender or find out from the seller if feedback from pro bartenders is used to develop and improve the shaker.
Now you're armed with the essential criteria a cocktail shaker needs to fit, head over to our Amazon shop and start your search!