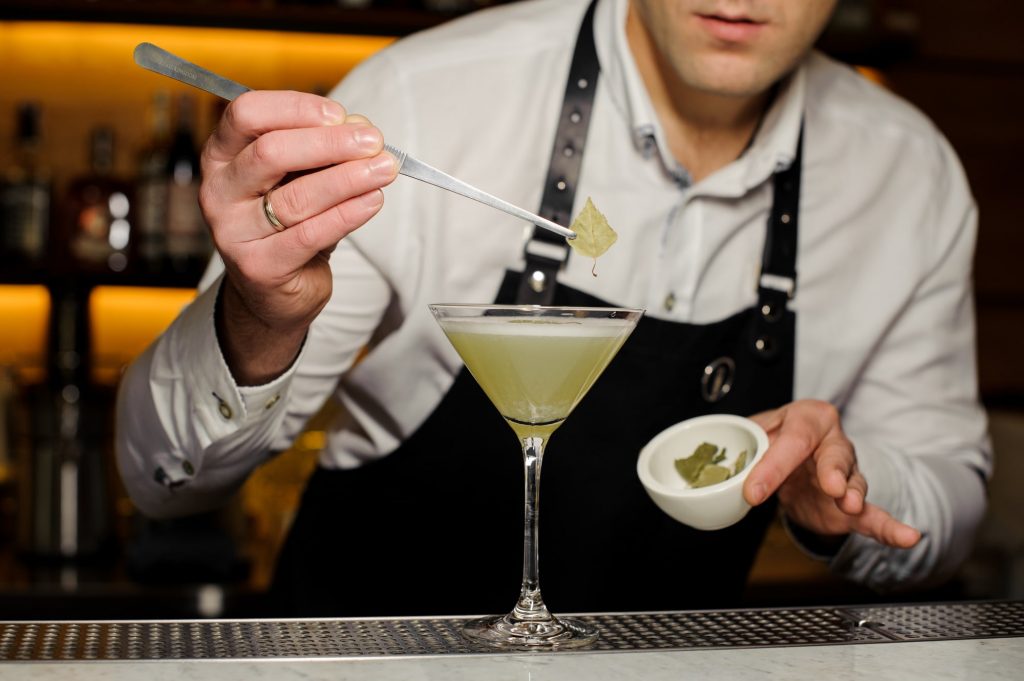 Want to achieve mixology expert status? Have guests 'ooh' and 'aah' at your incredible mixology flair? Perhaps even earn yourself a 'winner' title in one of the many mixology competitions held nationally and globally?
Being considered an expert in mixology is the ultimate goal for many cocktail-making enthusiasts. 
With enough practice, knowledge and understanding of the nuances of mixology, getting to expert level is completely possible.
You don't need to be a bartender to be considered a real mixologist. Even those of us who only use our skills in our own homes, or to entertain guests at a friend's backyard party, can impress.
Perfecting the art and science of mixology is no easy feat though. It takes patience, time, and like all great subjects, some leaders in the industry to lean on and learn from.
Those of us who want to become a mixology expert must follow and pay attention to the resources available - many of which are free.
Where do these resources exist and where do you start?
Here are five ingredients that will help you become a true expert in mixology.
How to achieve mixology expert status
Get to know others in the industry
There are hundreds, if not thousands, of mixologists sharing unique cocktail-making tips, skills, and recipes online. 
Simply following those who inspire you the most on social media platforms like Instagram and Pinterest, is the first step to feeding your creativity with ideas for mixed drinks, from the classic to the original.
Use the material that is already being published by fellow mixologists online to hone your own craft, even if you're just a beginner and hobbyist practicing in your home bar.
To get started, here's a list of 40 fantastic drink mixology accounts on Instagram.
For those serious about excelling in mixology, it makes perfect sense to invest in a hands-on mixology course. 
Learning 1:1 or in a group setting, with an expert mixologist as your trainer, can really speed up the process. You can ask questions, get advice and expert tips that you might not find online.
A mixology course or class can save hours of Googling and figuring things out alone. 
In the US, there are plenty of courses available, particularly in the states of Los Angeles, New York, Dallas, San Francisco, Boston, Atlanta, and Chicago.
You can view our directory of mixology classes to find one near to you.
Download the best mixology apps
Once you know the basics of mixology, improving generally means being able to understand how different ingredients mix to create a certain flavour or texture. 
It's about more than simply mixing the same old cocktails. The real standout mixologists are making their mark with new and original recipes. Many of which are then shared in popular mixology apps for others to trial and taste.
When you download one (or a dozen) of the many mixology apps out there, you'll find recipes to challenge you based on the ingredients you have to hand or a certain type of drink or flavour. 
Plus, when you create your own recipes, you can share these on many of the apps too. What better way to become known amongst your mixology peers as an expert.
Start with our favourite apps for learning new mixology recipes.
Have the best mixology kit
It doesn't matter how skilled you are at mixing delicious drinks if the tools you are using are no good.
By no good, we mean a low quality kit that will break or rust quickly, affecting your creations.
There are a lot of these mixology kits on the market; designed for novelty rather than professional mixing.
The best mixology kits are made from food grade stainless steel that is both long lasting and rust resistant. They are designed by professionals, for professionals and are easy to clean.
They will also include all of the essential bar tools you need.
You can shop the 5-star rated Mixology Crew Mixology Kit on Amazon.
Practice, practice, practice
Like absolutely anything in life, practice makes perfect.
With go-to resources on hand, any amateur in mixology can fast become an expert with enough practice.
Invite friends, family, neighbours, colleagues - whoever will most enjoy your cocktail-making displays - over for dinner and drinks. Ask them to request their favourite mixed drink and rise to the challenge by preparing it then and there! 
Of course, you'll want to make sure you have the essential cocktail ingredients stocked up beforehand.
When you feel like you're well on your way to being the best in the business, why not enter a competition? Even if you don't win, you'll spend time sharing stories and recipes with like-minded people, which will help you improve for the next time.
Good luck aspiring mixology expert! Get started by ordering the 7-piece mixology kit from Amazon today.
READ NEXT: Every Single Mixology and Bartender Term Explained