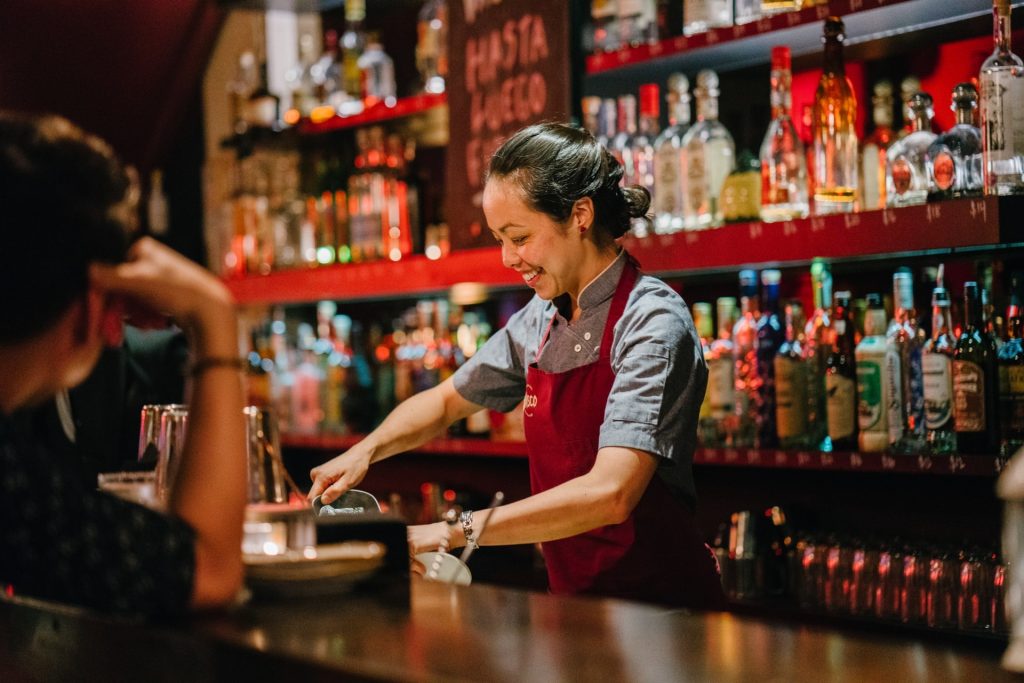 The art of mixology takes practise to perfect. You can memorize cocktail recipes and learn all about the science of mixing drinks but actually using this new-found knowledge to mix delicious cocktails is another story. The good news is, there are plenty of mixology resources out there to help you, one of these being in-person, local mixology classes.
Perhaps you have just bought your very first mixology kit and you're excited to pick up a new skill. 
Maybe you received a mixology set as a gift and you're wondering where to start with actually using it.
Or maybe you just fancy checking out mixology as a fun idea for a date or experience with friends. You never know, a taste of mixing drinks with flair might get you hooked!
Taking a mixology class is a great, sociable way to not only develop the techniques and creativity that comes with cocktail making but to meet other amateur and professional mixologists.
Having friends in the industry, whether they practise mixology as a hobby or actually earn a living from it, is always a positive. It's a great way to learn and share new recipes, ideas and experiences with others who appreciate the art.
Plus, you'll always know who to invite to your backyard BBQ or dinner (and cocktail) party!
So where do you find classes in mixology near you?
Right here.
The states that are most popular for classes and people looking for them are:
So we've compiled a directory with all the mixology classes you can find in these states, from casual cocktail lessons to professional bartending schools.
If you are looking for classes in a state not covered here, check out Yelp and Eventbrite for upcoming mixology events near you.
Mixology Classes in Los Angeles
Mixology Classes in New York 
Mixology Classes in Dallas
Mixology Classes in San Francisco 
Mixology Classes in Boston
Mixology Classes in Atlanta
Mixology Classes in Chicago
As we said, these are the states with the most demand for in-person classes and those listed tend to hold them regularly. 
You might find that your local bar or restaurant is holding a one-off event for teaching mixology, so be sure to use this directory combined with Yelp and Eventbrite to search for your local and upcoming mixology classes!
READ NEXT: What is a Cocktail Muddler Used For?