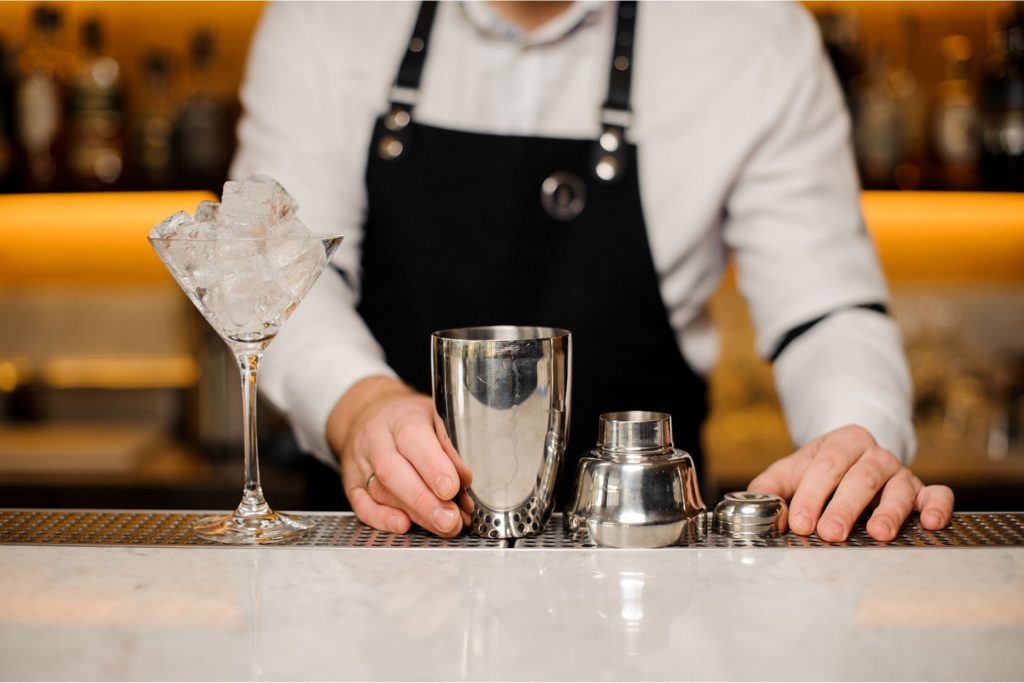 Have a friend or family member who aspires to be a bartender, or who already classes themselves as a professional? Regardless of their experience, a mixology kit is the ideal gift for bartenders and here's why…
You might be thinking, 'why bother buying a mixology kit for somebody who already knows what they are doing?' or perhaps, 'what if I choose a mixology kit that isn't good quality or includes the wrong tools?'.
First, let's explore why a mixology kit is the right gift to give your bartender friend. Then, we'll give you all the information you need to find a professional, high-quality mixology kit online.
Why is a mixology kit the ideal gift for bartenders?
Us mixologists love our tools
Bartending is so much more than simply serving drinks to guests. There's an art and science to mixing drinks, especially cocktails, in a way that delights those we are serving.
We're not able to do this without access to the best, long-lasting mixology equipment and honestly, no amount of tools is too many!
A lot of the time, our mixology tools take pride of place in our home bar. 
Or, we keep them safely stored away in a clean place like a prized possession, so that when the opportunity arises, whether it's at home or at work, we can bring them out to impress.
Even if the aspiring or professional bartender you are buying for has some sort of mixology equipment at home or at work, it doesn't mean they don't need to upgrade or have spares on-hand.
It shows you have an interest in what they do
Bartenders are sometimes misunderstood. What we do for a living is not always appreciated and some people even think of bartending as a job that's ideal around studying or as a part-time second income but not a long-term career.
In reality, bartending is a very real and exciting career choice for many of us - especially when we've perfected our craft to the level that we can compete in national and global competitions!
Buy your bartender friend a new mixology kit to show you take what they do seriously and want to help them achieve their goals.
A home kit helps them to upskill their bartending
This one is particularly true for beginner bartenders. 
When people first start out in the mixology world, they usually have access to the cocktail-making equipment they need at work but depending on the bar or restaurant they work in, this equipment might be pretty limited.
Let's face it, there's probably not much time to practice or experiment with mixing drinks when they're at work!
Buying a home mixology kit as a gift means your bartender friend can really get stuck in to mixing and making drinks with the right tools. 
They'll learn the flair much faster and probably avoid making mistakes in their new bartending gig, which means they can progress faster.
Plus, if they need a volunteer guest to practice on and that person ends up being you, that's a bonus, right?
They'll be ready to entertain guests at home at any moment
Whether it's a special occasion or just a Saturday night, your bartender friends are the best for hosting backyard barbeques or dinner parties. 
Mostly because it gives them an opportunity to entertain guests with new cocktail recipes, which means there's usually a new and tasty recipe to test.
Having plenty of mixology tools at home means your bartending friend will never be left without the equipment they need to whip up cocktails for a crowd.
How to choose a mixology kit
There are a lot of mixology kits out there. Many are low-quality and will quickly rust or break, while the best are made with food-grade stainless steel and are highly durable. 
With so many around, it can be a little overwhelming to try and select a good mixology kit as a gift for bartenders.
How do you tell the professional kit from the money-wasting toys?
Luckily for you, we've already published blogs to help you find the best mixology kit:
Of course, if you haven't heard of Mixology Crew before arriving at this blog, we should let you know that we are fanatical about mixology tools and technique which is why we bring you the highest quality mixology kit ourselves. You can buy it on Amazon right here and tick that gift off your 'to-buy' list!
READ NEXT: The Best Vodka-Based Cocktails for a Crowd