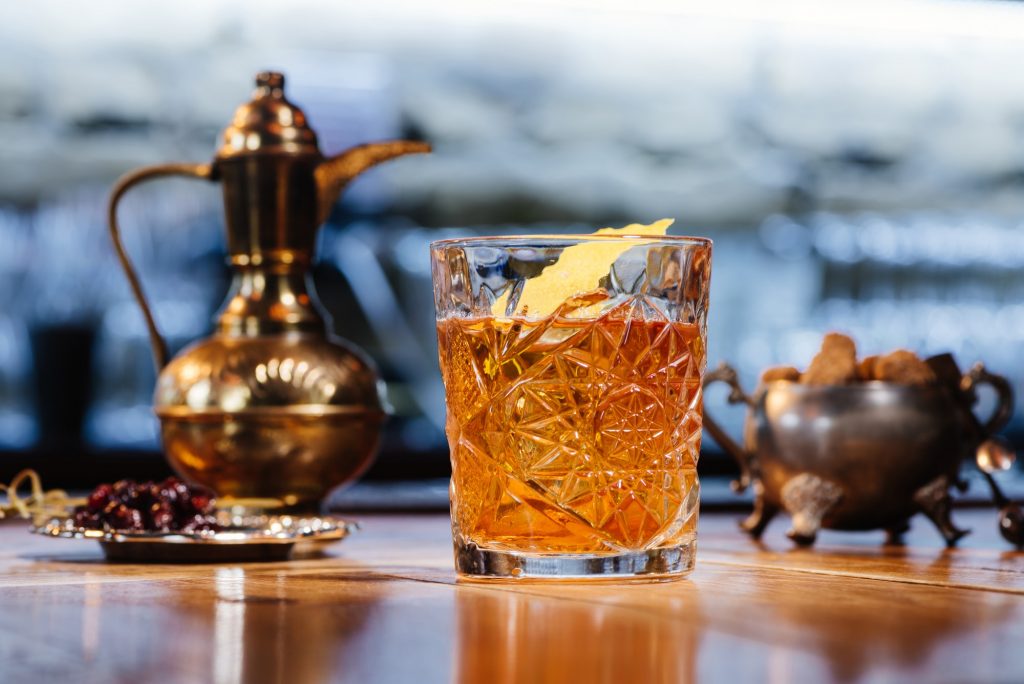 There's something about brandy that makes it the perfect tipple for a cold evening. It produces a sweet warm burn that glides down the throat and is an instant winter warmer. Brandy cocktails, then, are the ideal drink to enjoy at home during those cooler months, or to serve visiting house guests.
Over the past couple of years, brandy has seen a surge in popularity.
There's a developing interest in artisanal spirits in the US and as reported by the New Jersey Monthly, American distillers have been producing more than twice the amount of brandy they did in previous years.
Why are brandy cocktails so popular?
Part of the reason brandy cocktails are so popular is because brandy as a base spirit is hugely diverse and flexible.
Not all brandy is distilled in the same way.
Some are distilled from grape wine, such as Cognacs, while others are made from fruits including apples, blackberries and apricots, which means the flavours, textures and aromas can be extremely different.
In fact, there are several categories of brandy and many variations of these categories found in different places around the world. A few of the main types are:
Cognac
Cognac is produced in South West France and distilled twice in copper pots, as explained by Cognac Expert. 
Armagnac
Similar to Cognac, this brandy alcohol is produced in France but unlike its French Brandy cousin, Armagnac is only distilled once and often aged over 10 years.
American brandies
These are mostly distilled in California and made from grapes. You might be familiar with Copper & Kings as a major brandy distiller and the brand that produces American Craft Brandy.
Fruit brandies
Often used for mixing, fermented fruit brandies are produced by many countries around the world, including the United States, and each has its own definition of what a fruit brandy should be. 
Ultimately, a fruit brandy should retain the concentrated flavour of the fruit, which is why you'll find cherry brandy, peach brandy and other popular types.
With such a variety of brandy types available, using brandy as your cocktail base allows for a huge range of flavours and you can really experiment when mixing.
Another reason brandy is such a popular cocktail base is because it works as an ideal replacement in classic whiskey cocktails, if whiskey is not your preferred spirit.
We're partial to a brand cocktail ourselves, which is why we've pulled together this quick list of 3 quintessential brand cocktails to mix at home.
Mix, enjoy, share.
Best brandy cocktails to make at home
Sangria
A classic and fruity cocktail that works with a base of red wine and rum, whiskey, or brandy but brandy is the traditional ingredient, Sangria is a wonderful winter warmer because it isn't a chilled cocktail. It's best served at room temperature, just like brandy itself.
As sangria is all about the fruity taste, you can really go to town with trying out different brandy types. Naturally, a fruit brandy works very well.
Typical sangria ingredients are:
Oranges

Limes

Lemons

Apple

Brown or cane sugar

Merlot or Spanish Rioja

Brandy
Here are three ways to use those ingredients or add in others to make Sangria.
Metropolitan
The Metropolitan cocktail is rumoured to have first appeared in New York in the 1930s, at the Waldorf Astoria Bar. It's a refreshing and sophisticated tipple and can be garnished with fresh cherries for that extra touch of class.
To make this cocktail, you'll want to use a premier French brandy that's smooth and rich.
The ingredients in a Metropolitan cocktail are:
Brandy

Vermouth

Bitters

Syrup

Ice cubes
The method is pretty simple too, simply combine all the ingredients into a cocktail shaker with ice cubes included, then shake and strain into a chilled cocktail glass. Add your cherries to finish, voilah!
Brandy Old Fashioned
Traditionally, the Old Fashioned cocktail is made with bourbon. Make it with brandy though and you'll experience a slightly spicier, sweeter taste. 
It's so good, in fact, that it's considered the unofficial state drink of Wisconsin and if you order an Old Fashioned there you'll be served this with brandy by default!
Curious Cuisiniere have a great Old Fashioned recipe on their blog.
There you have it, 3 delicious brandy cocktails to mix and taste this winter as you keep warm indoors or host dinner parties for friends and family. 
Are there other brandy cocktails you love to mix? Share in the comments so other cocktail-making enthusiasts can try these too!
READ NEXT: The Best Vodka-Based Cocktails for a Crowd