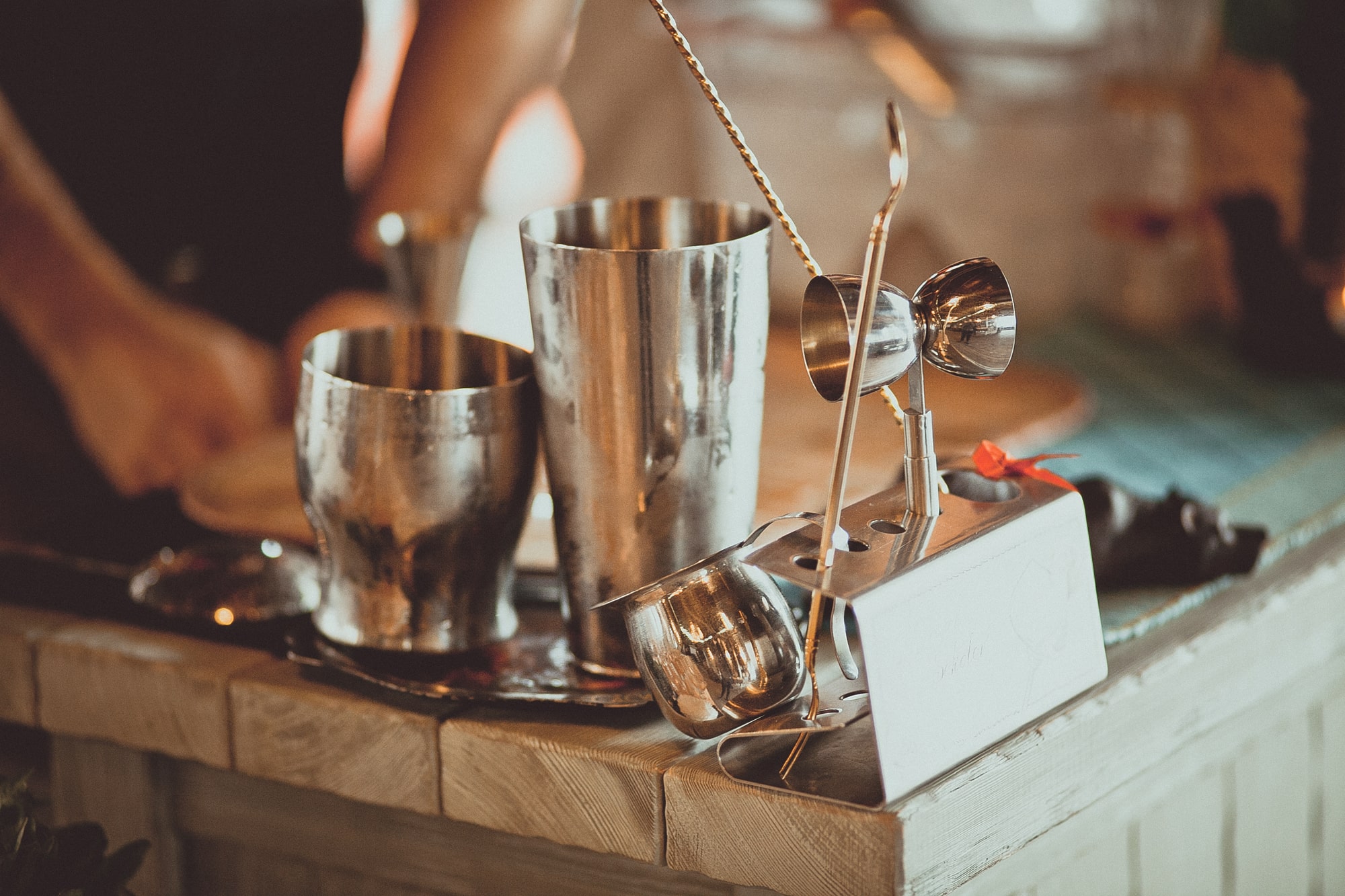 Mastering mixology is something many professional bartenders aspire to achieve. With the right bartender equipment, experience, and knowledge of mixology, it's possible to become such a skillful and seasoned mixologist, that you can compete in global bartender competitions!
Take the official Heaven Hill Bartender of the Year competition, for example. This US-based competition with regional events in San Francisco, Los Angeles, Denver, Austin, Chicago, NYC, Miami and Nashville, awards an impressive $15,000 as a cash prize for its 'Bartender of the Year'.
Visit the competition website and you'll notice something about each of the finalists pictured there; almost all are pictured working with quality bartender equipment.
You might have a knack for combining ingredients in such a way that you create perfectly balanced cocktails. You might know how to anticipate your guests' needs and serve them mixed drinks that delight their tastes. You might know the history of mixology.
But.
If you don't have the bartender tools to help you put all of this skill into practice, how far can you really advance as a professional bartender?
Tips about buying bartender equipment
Ready to get serious about perfecting the art and science of mixology? Let's start with some tips for finding and buying the best bartender equipment.
Make sure the products you buy are high-quality and food-grade
When you're in the midst of creating an original cocktail recipe, the last thing you want is for your muddler to break, or your strainer to develop a hole, or your cocktail shaker to start leaking.
There may be plenty of mixology kits on the market but the type you want as a professional bartender is high-quality and food-grade stainless steel that won't rust and will last.
Invest in a mixology kit with great reviews and a detailed product description and be sure to check the materials that are used. Stainless steel is a good and durable option.
How your equipment is designed matters
You might think a cocktail jigger is a cocktail jigger, right? All are created in the same way. Actually, the way your cocktail jigger is designed can affect how easy it is to use.
For example, the Mixology Crew mixology strainer has a tightly wound coil spring design to make sure small pieces of fruit and ice don't make their way into the glass. With a product that is not designed with these considerations in mind, you might find problems when using the kit.
When your equipment looks good, so do you
It goes without saying that if your bartender equipment looks old, rusted, or unclean, your guests won't be eager to try the drinks that you create using it.
When you buy your own mixology and bartending equipment, consider how elegant and appealing the products are.
Take as much pride in how your equipment looks as you do in your cocktail creations.
Essential bartender equipment
Cocktail Shaker

- read about the

different types of cocktail shakers here

.

Muddler

Strainer

Mixing spoon

Bottle opener

Speed liquor pourer

Glassware

Ice bucket/tray

Ice scoop

Citrus squeezer

Tongs

Knives and chopping board

Garnish tray/dispenser

Champagne stopper

Bar apron

Waiter's Friend Corkscrew and flick knife

Reusable straws

Carry case for all of your professional bartender equipment!
Of course, that's a pretty lengthy list of tools!
In the first instance, focus on getting a great mixology kit that ticks a bunch of these products off in one go. Then you can add individual items as and when you're ready, such as tongs, a bar apron, reusable straws etc.
Plus, if you can buy from a business that will help you reach your goal of becoming a seasoned mixologist by providing helpful resources like ebooks as part of your purchase, you'll get more for your money, naturally.
Is this a good time to mention that the Mixology Crew 7-piece stainless steel cocktail shaker set comes with an eBook containing illustrated guides to essential cocktail tools, plus 15 delicious cocktail recipes to help you get started the right way?
We'll see you at Bartender of the Year!