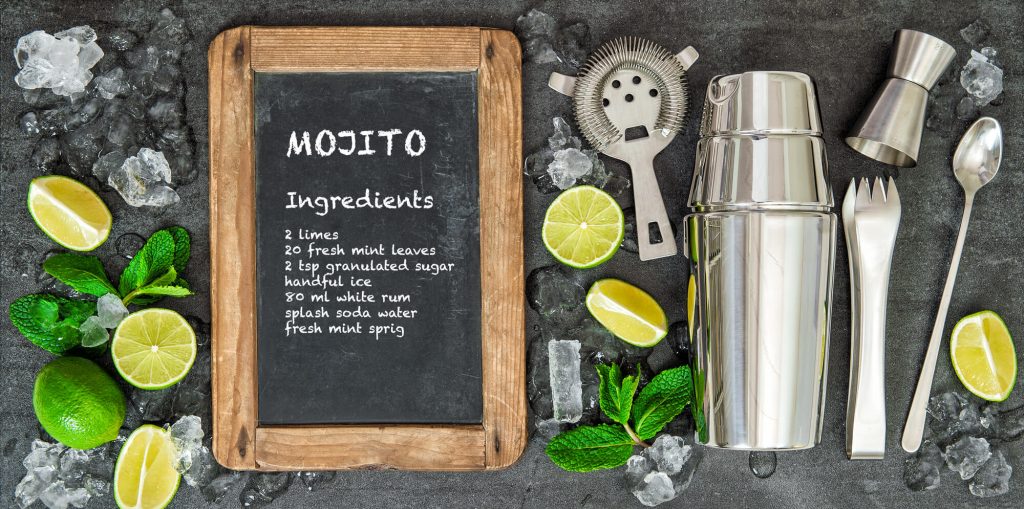 With spring just around the corner, here is a list of cocktail recipes you simply have to try.
What better way to celebrate the return of warmer weather than with some tasty, refreshing cocktails that you can whip up right at home.
We reviewed a few spring-inspired cocktails and these are our favourites.
La Paloma (Esquire)
You will need:
60ml Tequila
15ml Fresh Lime Juice
Grapefruit Soda
Pinch of Salt
What to do:
Combine the tequila, lime juice and salt, add a few blocks of ice and top off with the grapefruit soda. Mix it up for a delicious cocktail.
Pineapple and Sage Gimlet (The Spruce Eats)
You will need:
220ml Gin
100ml Lime Juice
90ml Simply Syrup
7 Sage Leaves
What to do:
Add all of the ingredients to a jug or punch bowl with some ice and enjoy!
Blueberry Rum Smash (kitchn)
You will need:
Fresh or frozen blueberries
1 Tablespoon brown sugar
10ml Fresh lemon juice
60ml Run
Ginger ale
What to do:
Cover the bottom of each glass with the blueberries, muddle the sugar and lemon juice, add ice, rum and top with ginger ale before stirring. Tasty!
Strawberry Limoncello Spritzers (Delightful E Made)
You will need:
Fresh strawberries
Lemoncello liqueur
Champagne or sparkling wine
What to do:
This is an incredibly simple but tasty recipe. Add fresh strawberries to the bottom of champagne flutes, pour some of the liqueur over the strawberries and top with your favourite champagne or sparkling wine. If you have a y-peeler you can also add a few strings of lemon rind.
Blood Orange Margarita (Country Living)
You will need:
3 Sprigs cilantro
2 Jalapeno slices
45ml Tequila
15ml Lime juice
Blood Orange Soda
What to do:
Start by muddling the jalapeno and cilantro in a shaker. Next, add tequila, lime juice and some ice and shake for 30 seconds. Top with orange soda and enjoy!
Butterfly Martini (Paste Magazine)
You will need:
Lemon zest
45ml Vodka
45ml White grape juice
3 Basil leaves
3 Mint leaves
1 Teaspoon elderflower cordial
1 Teaspoon fresh lemon juice
What to do:
Add shredded basil and mint leaves to a shaker and combine with the other ingredients. Add ice and shake vigorously. Strain the liquid into a glass, squeeze the lemon rind over the glass to release the oils and garnish with an edible flower. Delicious!
Blackberry Collins (Bon Appetit)
You will need:
5 Cups fresh blackberries
1 Cup sugar
2 Cups dry gin
¾ Cup fresh lemon juice
2 Cups soda water
Fresh lemon
What to do:
Add blackberries, sugar, and ½ cup water to a pan and bring to the boil. Reduce heat and simmer, stirring occasionally until fruit is soft. Once cooled, strain blackberry syrup into a jug, discarding the solids. Add the gin and lemon juice, add ice and stir. Add to Collins glasses with ice, top with soda water and garnish with fresh lemon.