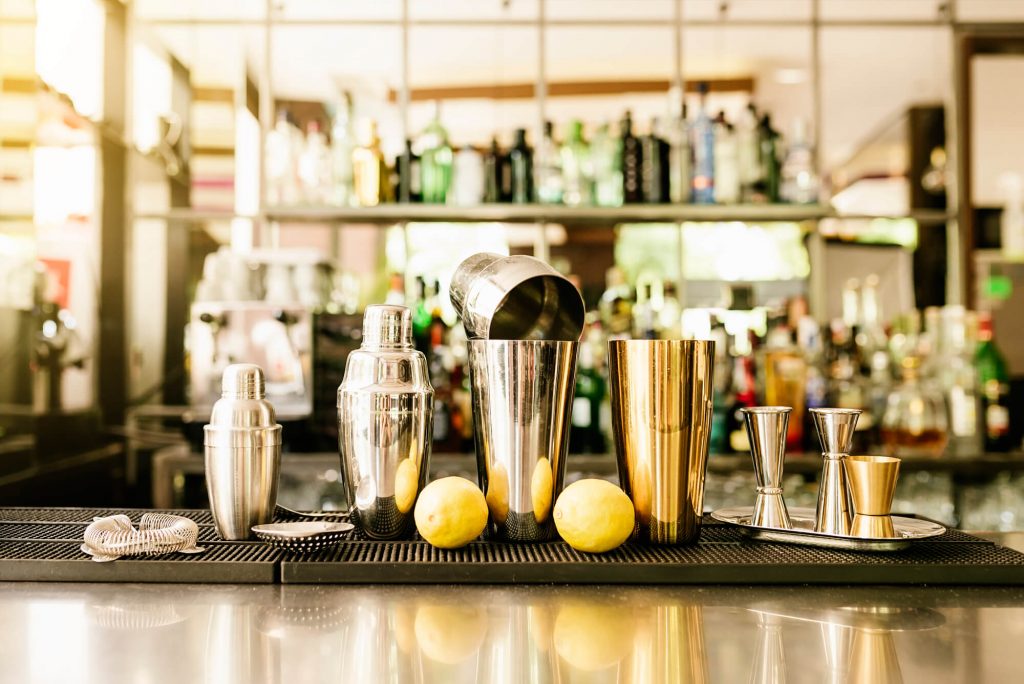 The shaker is an essential piece of equipment, here's how to choose one for your bar.
Whether you've just started mixing or you simply enjoy sipping on your favourite cocktails over the weekend, you will definitely be familiar with the cocktail shaker.
Cocktail shakers are an essential tool for any bar and if you're in the process of setting up a bar at home, there are a few things that you should know before you choose a shaker.
Cocktail Shakers 101
Cocktail shakers are used to mix, dilute and chill cocktails before they're poured into a glass. Ice and all the relevant ingredients are added to the shaker before it's all mixed together.
Shakers first made an appearance during the 19th century but they were basically just two separate containers. Later on, the containers were combined to create the cocktail shaker that we know and love today.
Types of cocktail shakers
Cocktail shakers have changed quite a bit over the years in order to accommodate the many different cocktail styles and preferences. There are 3 main types of cocktail shakers, which are all generally made of stainless steel.
The type of shaker you choose is really dependent on your personal preference and what you're most comfortable using.
The Boston Shaker
This classic, two-piece shaker is basic but it gets the job done. The Boston shaker consists of one larger tin and a smaller tin that can either be made of metal or glass (often referred to as a pint glass). If you're new to mixology, a Boston shaker can be a little tricky to use, especially if it has a pint glass as a smaller tin. You need to make sure that you create a tight seal between the two tins if you don't want your cocktail to escape. Boston shakers also don't have a built-in strainer so this will be an additional step that you will need to take when mixing cocktails.
The Cobbler Shaker
This particular shaker is made up of 3 parts, a metal shaking tin, a fitted metal lid and a cap. The Cobbler does have a built-in strainer, making it one of the more popular choices amongst beginners. There are a few cons to this shaker though. Since there are more parts, making cocktails can take more time and there is more to clean too. This shaker is also known to be more difficult to clean.
The French Shaker
The French shaker is quite similar to the Cobbler except that it doesn't have a built-in strainer in the lid. If you choose this two-piece shaker, you will also need to purchase a strainer. The French shaker, which is also known as the Parisian shaker, definitely adds a touch of style to your mixology sessions and has become increasingly popular in recent years.
Shaker Variants
Along with the different types of shakers, there are also different variants for you to consider.
Non-weighted vs. weighted. Some shakers are made with a re-enforced base that makes tin spins easier. If you're looking to add a little flair to your cocktail sessions, opt for a weighted shaker.
Vinyl-coated shakers. Shakers that are coated in a rubbery vinyl give mixologists some added grip.
Powder-coated shakers. These shaker variants have solid colour or printed coatings over the usual stainless steel exterior.
Since mixology is all about finding your own style and flair, choose a shaker that you're comfortable with and that suits your unique style.
Want to learn more about mixology? Sign up to the Mixology Crew newsletter and receive exclusive content (around once a month) and discounts on our products!