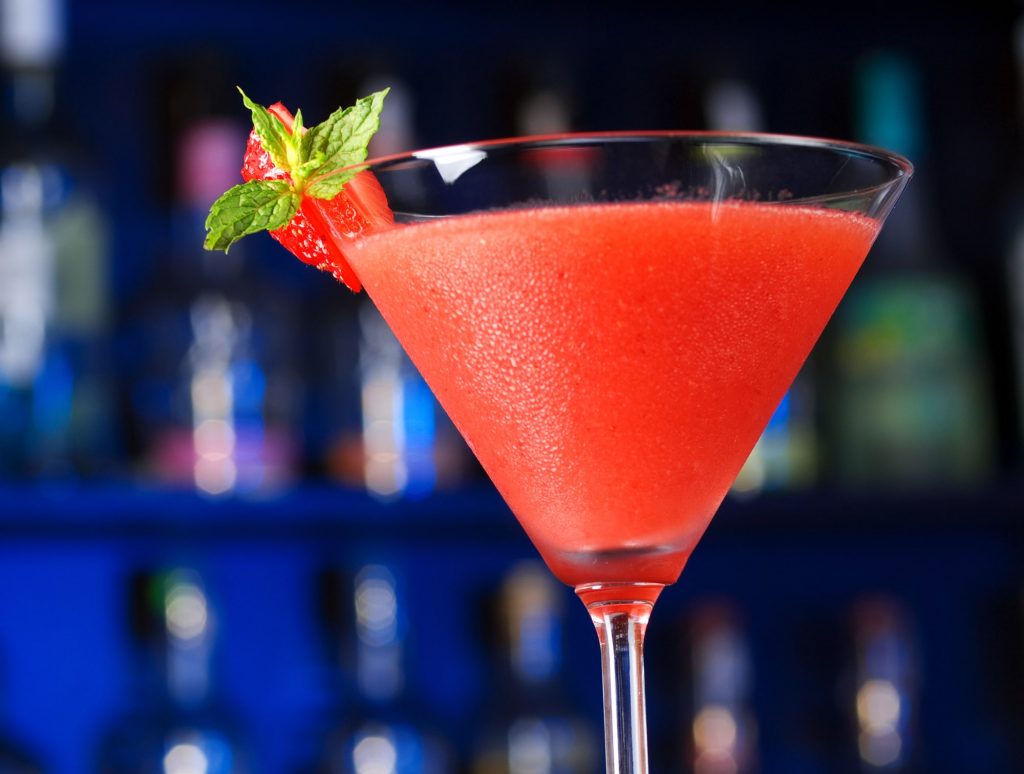 The season of garden parties and evenings dining alfresco is almost here. If there was ever a good time to get started with learning mixology, it's now. The summer months have us craving those refreshing, bubbly fruity cocktails, so you'll have plenty of opportunities to master how to make some of these thirst-quenching drinks.
With Memorial Day, Independence Day, Labor Day, and generally long, warm days calling for barbeques and drinks on the patio, there's no doubt your guests will be keen to taste the delicious mixed drinks you can create at home.
We're not just saying that either, it's proven science. According to a recent study, more than 60 per cent of Americans say they're looking for something refreshing to drink during the warmer months.
So, get ready to gather your friends for a summer party and sip fruit cocktails long into the balmy evenings with these impressive fruit cocktail recipes.
By the time Autumn rolls around you'll be a pro mixologist!
Fruit cocktails to satisfy your guests
Frozen Strawberry Daiquiri
The Strawberry Daiquiri is a popular choice year-round, yet in the summer months, this well-known fruit cocktail is extra satisfying when cooled down with plenty of frozen strawberries. It's the perfect drink for slowly sipping during a gloriously hot afternoon.
To prepare a Frozen Strawberry Daiquiri you need one 12-ounce bag of frozen strawberries, which you mix with 6 ounces of light white rum, 4 ounces of lime juice and 5 tablespoons of sugar. Garnish with delicious fresh strawberries.
Pineapple Mojito
Another great staple cocktail throughout the year, the Mojito can easily be experimented with to add a fruity twist that really hits the spot. One of our favourites is the Pineapple Mojito, loved for its tropical taste and the fact that it's easy to prepare.
To make a great Pineapple Mojito, you'll need Triple Sec, pineapple juice, fresh pineapple, lime wedges, and mint leaves. Here's an easy to follow recipe for the tropical favourite.
Fruit Punch
Perfect for when you have large groups of friends and family at your party, a classic Fruit Punch never fails. You can easily make this popular fruit cocktail by the glass if you prefer to personally prepare a drink for each of your guests, or create a large pitcher or bowl and let your guests help themselves.
You can actually get quite inventive with your Fruit Punch by using any fruit that takes your fancy. Perhaps you'll want to take advantage of seasonal fruits like melons, berries, peaches, plums, passionfruit or nectarine, for example.
If you'd prefer to follow a recipe, here are a few to explore:
Pineapple Colada
Want to make your party even more fun? How about serving pineapple coladas in actual pineapples? If you're up for the challenge, this fruit cocktail is bound to impress!
For the Pineapple Colada you'll need a few ingredients, including light rum, dark rum, coconut cream, pineapple juice, coconut milk, and ice. Plus, if you want to serve in pineapples rather than glasses, you'll need pineapples with the tops cut off and 3⁄4 of the insides removed using a pineapple corer.
Intrigued? You can see the full recipe here.
Mermaid Mule
The Mermaid Mule is what you get when you add Blue Curaçao to the classic Moscow Mule. It's a blue liqueur that can be added to your fruit cocktails for a slightly tangy flavour and a fun colour change.
To create the Mermaid Mule just combine 6 ounces of vodka with 3 ounces of Blue Curaçao, 3 ounces of lime juice and 1 ounce of ginger beer. Garnish with a bit of lime.
Prosecco Fruit Slushies
Prosecco has recently become the best-selling sparkling wine in the world, and for good reason. Perfect for all seasons, Prosecco is a go-to drink for both celebrations and a casual evening tipple, it's that versatile.
In the summer months though, you can mix Prosecco with delicious fruits to create cocktails that are easy to make and bound to please.
Simply add chopped strawberries and lime juice to your Prosecco base, include a dash of vodka and ice, then blend until you have a cooling Prosecco slushie.
Citrus Mint Sangria
When American men and women were asked what qualities they look for in an alcoholic beverage during the summer, "citrusy' came out as one of the most popular answers. The Citrus Mint Sangria then, is a guaranteed crowd-pleaser, with emphasis on that truly citrus kick.
A combination of sugar, water, fresh mint leaves, lemons and limes and a bottle of dry white wine, this recipe for the Citrus Mint Sangria is a good one for practising your mixology skills.
I don't know about you, but we are mighty thirsty now! There's nothing like a list of thirst-quenching fruit cocktails to make you crave one right this minute.
If you haven't already, get prepared to start mixing your fruit cocktails this summer with a professional quality, stainless steel mixology kit.
Read next: 10 Must-Have Cocktail Ingredients for Entertaining at Any Time